Description
Moving from a Job-focus to a Performance-focus
1 Day Masterclass
This one-day Masterclass is designed for leaders wanting to turbocharge their performance management system.
About the workshop:
"I'm a 4." "I'm a 3, but she's a 5; it was her turn this year." How many times have you overhead this type of conversation? Performance reviews are a tool, not a being, and yet on performance review day that is how most employees feel.

Studies have found that performance reviews are the second-most disliked work activity by Managers after firing employees, and 86 percent of employers report being unhappy with their performance management systems. Other research has found that only 8 percent of HR executives thought their performance management systems made a significant contribution to employee performance.

Universal dissatisfaction with the traditional performance management process is causing more and more employers - like Accenture, GE, Microsoft, Abode, and Deliotte, to name a few - to very publicly retire their old performance management systems of rankings and ratings in favor of less formal and more infrequent performance conversations.
Workshop Inclusions:
Included in the price of the workshop is Tim's book "The End of the Performance Review: A New Approach to Appraising Employee Performance".

Most organisational leaders are locked into conducting annual and bi-annual performance reviews with their staff, even though they know the system is not working. Performance reviews are costly, time-consuming and often a one-way monologue without follow-up. Organisations need an entirely new approach to managing performance.

The End of the Performance Review is a thoroughly tested, distinctive alternative that draws on well-established principles of organisational behavior. Based around Tim Baker's unique 'Five Conversations Framework', each conversation lasts ten minutes, the reader is offered a new model for performance management that better reflects the changing needs of employees and organisations. With a timely focus on fostering innovation, the book is practical and easy to use, featuring case studies, interviews, and useful templates.
Program Outcomes:
At the completion of this one-day Masterclass, participants in the program will be able to:

Critically reflect on their performance management system and processes with a view of improving it to be in line with the latest thinking in the field;
Immediately implement a plan-of-action for a better performance management system that will be progressively developed over the one-day program; and
Gain assurance and reassurance that their performance management systems and processes are effective and efficient.
Benefits for the organisation and individual:
Benefits to the Participant

Gain cutting-edge knowledge about performance management trends that will assist them professionally;
Create a plan-of-action to improve their current performance management system and the processes;
Have an opportunity to work with other professionals to increase knowledge and share expertise.

Benefits to the Organisation

The development of a state-of-the-art performance management system;
Shift the focus of the organisation from performance appraisal to performance development;
Benchmark their organisation against other organisations.
Program Outline:
This program is broken into four units that sequentially build upon each other. The units are:

Why aren't performance reviews effective?
Overthrowing the eight management myths that hold business performance back.
Creating a culture of agile performance.
Shifting from a job-focus to a performance-focus using the 'Five Conversations Framework'.
Detailed Outline

1. Why aren't performance reviews effective?

Share personal experiences and observations with performance reviews (small group discussion)
The 8 problems with the traditional performance review (sharing research from 1,400 HR Managers and discussion)
Case studies of Microsoft, Deloitte, Abode, GE, Accenture (Understanding what these companies have done; why they are abandoning the performance review; and what are they replacing it with)


2. Overthrowing the eight management myths that hold business performance back
Share the 8 management myths (Job specification improves performance; Quality systems and processes guarantee good outcomes; The job description helps the employee understand their organisational role; A business is best organised around functions; A satisfied employee is a productive employee; A loyal employee is an asset to the business; A technically competent workforce is the pathway to a high performing business; and Employees can't be trusted with sensitive information)
Performance management strategies to counter these myths (group discussion and action planning)
Rating of the management practices (internal survey with participants and discussion)


3. Creating a culture of agile performance
The old and new employment relationship and their impact on performance (participants rate their organisation against the eight values of highly productive companies)
Reviewing of key HR practices (life cycle of the employee) and their impact on agile performance (recruitment and selection; induction; training and development; appraisal; succession planning; and termination)
A case study of GE and their talent management program as it relates to leadership development

4. Shifting from a job-focus to a performance-focus

The 4 essential non-job roles (positive mental attitude and enthusiasm role; team role; career role; and innovation and continuous improvement role) (discussion on their relevant and importance and impact on overall performance)
Identifying competencies for each non-job role (small group project and report back)
Strategies for measuring non-job roles and creating role descriptions instead of job descriptions (group discussion and plan-of-action)
Performance management framework and the agile enterprise
---
Presenters Bio: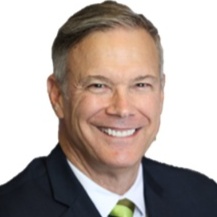 Dr Tim Baker is a thought leader, international consultant, and successful author (www.winnersatwork.com.au). Tim is an internationally recognised authority on performance management. He was recently voted as one of The 50 Most talented Global Training & Development Leaders by the World HRD Congress, which is awarded by a distinguished international panel of professionals "who are doing extraordinary work" in the field of HRD.

Last year, Tim was nominated for Thinkers 50, which identifies the 50 most influential management thinkers in the world. He is a Lecturer in the Graduate School of Business at the Queensland University of Technology.

Tim is author seven books in the field of performance management including The End of the Performance Review: A New Approach to Appraising Employee Performance (Palgrave Macmillan, which rose to number nine in the category of office management on Amazon out of 8 million books) and Performance Management for Agile Organisations: Overthrowing the Eight Management Myths that Hold Businesses Back (Palgrave Macmillan and just released).

He has held senior management posts in retail, education and consulting prior to becoming Managing Director of WINNERS-at-WORK Pty Ltd, which assists Managers to develop productive workplace cultures and manage performance.

Tim is on the board of several prestigious companies including the Queensland University of Technology Council for seven years. His clients include Boeing, Monetary Authority of Singapore, Unilever, Nokia, Singapore Airlines, McDonald's Corporation, and many others from Saudi Arabia to Singapore. Tim has conducted over 2,430 seminars, workshops and keynote addresses to over 45,000 people in 11 countries across 21 industry groups and regularly writes for HR industry press.
---
FAQs
What are my parking options for the event?
On-site parking available
Dress requirements?
Smart casual
When do I need to register by?
17 August 2018
Investment?
$940 SIRF members. $1,240 public pricing. (Pricing excludes GST)

15% bulk discount applies to 3 or more attendees in one registration
Who can I contact for further information?
Heidi Thompson on 0419 511 767