Description
SIRF Roundtables is a national networking organisation with close to 300 member companies. Our membership base represents some of Australia's largest organisations from Manufacturing, Mining, Building, Utilities, FMCG and Health, from both private and government sectors.
The forum will consist of 3 separate streams of; Continuous Improvement, Safety and Environment & Supply Chain with 24 presentations across the board.
---
WHAT YOU GET:
3 separate streams - Continuous Improvement, Safety and Environment & Supply Chain
2 Keynote Speakers
1 Inspirational Speaker
24 quality Presenters
Optional Masterclass on 'Moving from a Job Focus to Performance Focus' with Dr. Tim Baker
Networking
Drinks & canapes
Case studies
Discussion groups
---
WHEN:
National Forum - 21 & 22 August 2018
Optional Masterclass with Dr. Tim Baker - 23 August 2018
---
WHO:
Senior and Middle Level Managers
Production Managers, Engineers and Supervisors
Continuous Improvement and Quality Specialists
HSE Specialists
Logistics and Supply Chain Specialists
---
Introducing KEYNOTE SPEAKERS:
Dr. Tim Baker
Creating a Culture of Conversation for Performance and Development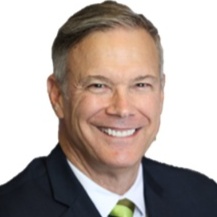 Joining Toastmasters at 21 to overcome his fear of speaking in public, Tim Baker has come a long way since the early days of sweaty palms.

Dr Tim Baker is a specialist in organisational performance. He has a successful track record in transforming organisational capability through change programs and leadership capability development for 18 years. Organisational effectiveness is Tim's forte.

He is a disruptive thinker, willing to challenge conventional HR practices and come up with practical, innovative solutions to real-world problems.
Jamie Getgood





Industry skill requirements for the future - Lessons learnt from the closure of Automotive Manufacturing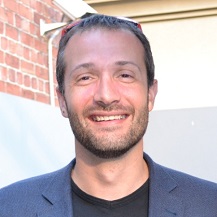 Jamie is a Senior HR Leader with a proven track record of achievement across Generalist and Specialist HR roles in a number of large multinational organisations.

Jamie's passion for people, the development and inclusion of his team and the success of the business is evident in the success he has achieved. He is collaborative and innovative and appropriately, and constructively challenges the status quo.

With GM Holden closing its manufacturing operations in Australia, he has taken leadership in the closure of the industry with a strong focus around change management and employee engagement principles. The key foundation of this support has been around the development of a best practice Transition Centre to support all employees in the auto industry receiving the support, advice and training to help them transition into new work.

Jamie started his career as a mechanical tradesman, which helped build a great foundation to his HR profession by developing a strong hands on approach, an ability to collect and analyse information and grasp highly technical issues.
---
SPECIALISTS PRESENTERS ACROSS ALL STREAMS:
Troy Krogh | GM at Scott Automation & Robotics
Peter Kennedy | Senior Manager at EY Consulting
Richard Koch | Owner/Director at New World Business Solutions
Julie Williams | CEO at AG Solutions
Bill Holmes | Director at RCA Rt
Morten Lauritsen | Head of Parcel Delivery Experience at Aust Post
Brad Jeavons | Continuous Improvement Manager at Winson
Warren T Dennis | CEO at HS Business School
Sharyn Grant | Managing Director at LSC Solutions
Barry Henson | CEO at Desert Fire
Neil Perry | General Manager, Cleanaway
Brenda Gallagher | CEO at Supply Chain Unlocked
Mark Hocknell | PuMP Partner Australia at Mark Hocknell
Mylyn Dat | Caterpillar
Racquel Taylor | National Warehouse & Distribution Mgr at Caltex
Dwaine Febey | Manufacturing Manager at Cochlear
Neil Hannotte | HSE Manager at Integria Healthcare
Tim Gray | Managing Director at Prophit Systems
John Broadbent | Director at Realise Potential
Greg Watkins | Safety & Sustainability Mgr at Cement Australia
David Lloyd-Jones | National Logistics Manager at Arnott's
Adam Franklin | National LEAN Manager at Asahi Beverages
Helen Barker | National Operations Manager at Corporate Bodies Int.
Ian Wallace | Group Distribution Manager at Super Retail Group
---
VENUE & ACCOMMODATION:

Mantra Legends Hotel
Cnr Surfers Paradise Boulevard & Laycock Street,
Surfers Paradise 4217

Discounted accommodation of $110 per night has been arranged as part of the forum.

Parking is available on-site at a reduced rate of $10 per day. Please register with reception as a conference delegate prior to parking your car.

---
FAQs
Dress requirements?
Smart casual
When do I need to register by?
7 August 2018
Investment?
National Forum - $895 member rates. $1,195 non-member rates

Bulk discount of 15% for 3 or more attendees
Who can I contact for further information?
Heidi Thompson on 0419 511 767
Do I have to bring my printed ticket to the event?
Please bring your printed ticket with you to ensure your registration on the day runs smoothly