Description
Enjoy the simple pleasures of moving meditation (Qiqong) with long-time Hubber, Michael Agar. Qigong is excellent for good health and vitality, giving you more energy to do what you need to.
About Michael Agar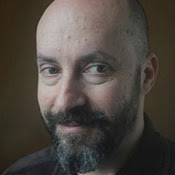 Michael Agar has been teaching Qigong, Taijiquan and Zen for a number of years around Melbourne. He is certified instructor with the Shaolin Wahnam Institute and has been training martial arts for nearly two decades.
About Hub Australia

Hub Australia is Australia's largest network of coworking spaces for growing small businesses. With beautiful spaces, business learning and wellness events, and flexible memberships, Hub provides workspaces that love people.
---
Newsletter
When registering for any Hub events you will be added to our newsletter for updates and events. You can unsubscribe at any time.