Description
This popular and well regarded seminar aims to help explorers, particularly junior explorers, through the intricacies of raising capital for their projects.
The seminar is hosted by QEC Gold Sponsor and event platinum sponsor EY.
The program includes highly-regarded analysts, trade commissioners, industry professionals and explorers, who will share their valuable experience and knowledge:

Richard Cottee Managing Director and CEO Central Petroleum Ltd

Mark Noppe Corporate Consultant SRK Australia

Nick Jorss Managing Director

Stanmore Coal

Manish Garg Director Consulting Siecap

Janelle Moody Director Moody Legal

Robin Polson Partner, Valuations Deloitte

Rob Murdoch Executive Director Austex Mining

Todd Harrington Resources Investment Commissioner Queensland Government

Roger Leaning Director Morgans Financial Limited

Stephanie Paul Managing Director Public Relations Phillips Group

Andy Carrick Partner, Mining, Metals and Energy EY

Derek Pocock Partner McCullough Robertson

Xavier Keary Solicitor McCullough Robertson

A panel of six trade commissioners -

Tak Adachi

Japan;

Daniel Kim;

Murray Davis

Taiwan;

Zijian Zhang

China;

David Camerlengo

North America;

Ken Smith

Agent-General and Trade & Investment Commissioner for Europe and Africa

.

Click here for the full program
We look forward to seeing you there.

We also welcome AMPLA members who are in Brisbane for their annual conference.
Click here for details: https://www.ampla.org/events/event/2016-annual-conference-brisbane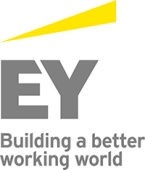 EVENT PLATINUM AND QEC GOLD SPONSOR

QEC GOLD SPONSORS