Sales Have Ended
Registrations are closed
Tickets to the iHuman Film Screening are no longer available. For more great QACI events, please visit www.qaci.eq.edu.au
Sales Have Ended
Registrations are closed
Tickets to the iHuman Film Screening are no longer available. For more great QACI events, please visit www.qaci.eq.edu.au
QACI Film presents: iHuman
About this event
iHuman
A stunning film representation of self!
Queensland Academies Creative Industries Campus (QACI) would like to invite you to the Year 10 Film Showcase - iHuman.
QACI Year 10 students are currently working towards finalising the creation of their first major film piece to be shown on the big screen for friends and family to view.
The films contain specialised composition techniques, image layering, colouring, screen manipulation and sound mixing to create unique representations of each student's view of themselves. It is an expressive video art project that encourages experimentation with visual story-telling, allowing the students to explore their individuality and sense of self through their art.
Tickets are complimentary, however booked within a limited context of availability.
Warnings: Please note some films may contain flash lighting and loud noises.
Thursday 29 July, 6.30pm
Visiting our Campus
We're using the new Check In Qld app to help keep you COVID safe the next time you visit QACI.
All you need to do is:
visit www.covid19.qld.gov.au/check-in-qld for links to download the app from Google Play or Apple App stores
enter your details once when you first open the app
open the app when you next visit us
select 'Check in Now' and scan or enter our code
Using this digital check in means your details will be stored securely by the Queensland Government for 56 days to assist with COVID-19 contact tracing (if needed).
The Check In Qld app is safe, secure and private. By using it, you are helping us to continue to be able to showcase our fabulous students and events safely, and you can visit us with confidence, knowing you can be contacted quickly and easily if there is any risk of exposure to the virus.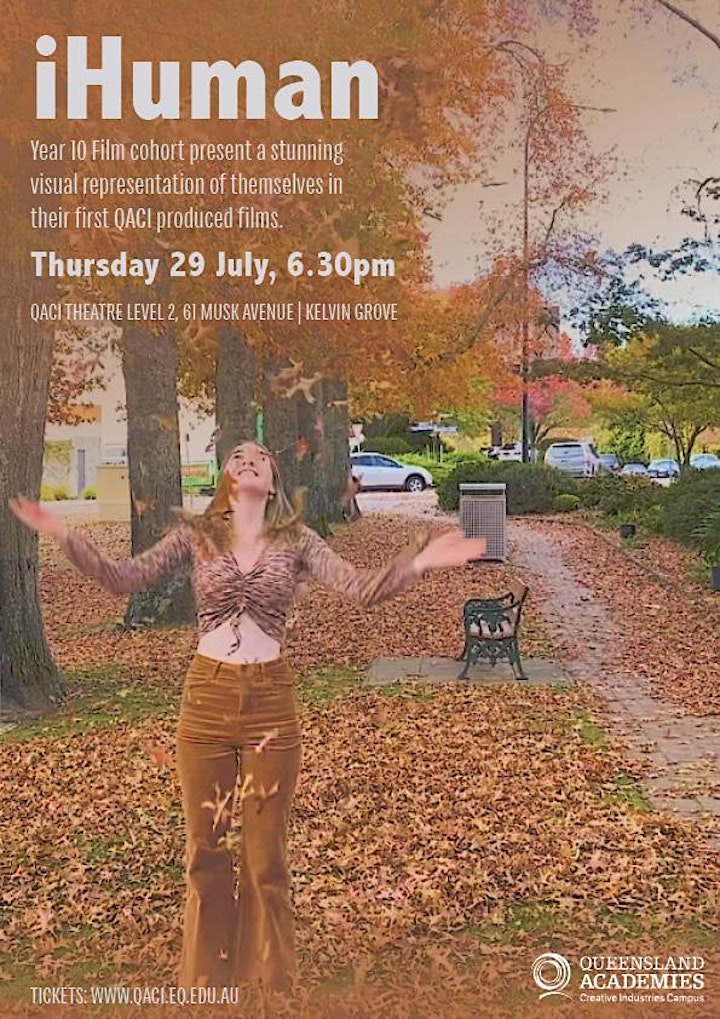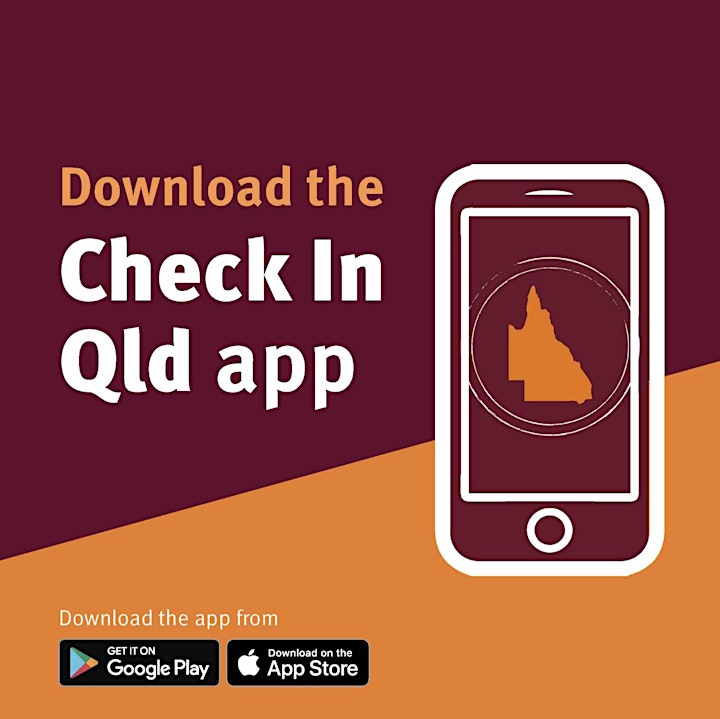 Organiser of QACI Film presents: iHuman
The Queensland Academies are selective independent public senior high schools developing highly capable young people on their preferred academic pathways. Academies students study the International Baccalaureate (IB) Diploma which aims to develop inquiring, knowledgeable and caring young people who help to create a better and more peaceful world through intercultural understanding and respect.
The rigorous IB curriculum enables students to work towards achievements based on individual merit in a non-competitive environment, unlike the rank order structure of the OP. At QACI, students study the IB Diploma Program which incorporates their creative pathway, develops university research skills and enables opportunities for real life industry experience and involvement.
If you are a clever, creative learner who thrives on working with like-minded people in areas like Dance, Music, Theatre, Visual Arts, Design Technology, and Film then we welcome you to attend our annual Open Day or book into a Principal Tour of our facilities.

Call (07) 3552 9333 or visit qaci.eq.edu.au

61 Musk Avenue, Kelvin Grove Urban Village.