Description
This a great workshop for beginners as well as those with some experience sewing. In this one day workshop we will create a gorgeous pair of summer pjs in a fun and friendly environment.
There will be a lovely selection of fabrics available on the day to suit everyone's style - boys, girls, younger children and teens - the choice is yours!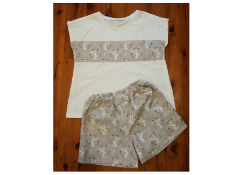 If time permits, there will also be an opportunity to design and create your own softie toy.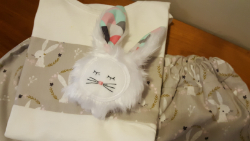 You will have fun while learning practical skills such as:
- sewing straight lines
- sewing curves
- zig zag stitch
- double hems
- adding neckbands.
This workshop runs from 9am to 3pm. Bring along a packed morning tea, lunch and drink, and we will provide the rest!
I look forward to seeing you on the day!
Tracey