Sales Have Ended
Ticket sales have ended
Thank you for investing in an amazing start to 2020!
Sales Have Ended
Ticket sales have ended
Thank you for investing in an amazing start to 2020!
About this Event
What's the secret to mental fitness and wellbeing?
Keeping a PEP in your step!
That PEP or MOJO is what people see when we are feeling great, that feeling as you walk down the street with your own sound track playing, just for you. It keeps us moving forward towards our goals and fulfilment and bouncing back after a setback. Sustain your mojo by creating a healthy combination of work, rest and play driven by a sense of purpose. Amongst all our hard work it's important to take some time to feel the joy of our success.
Do you bask in the glory when you accomplish something?
Do you take time to celebrate and reward yourself?
Or is it all work and no play?
Why celebrate?
When we don't take the time to reflect on our successes we aren't learning, we need to stop for a moment and give ourselves a reward. That reflection can also help us check in with how far we've come and give us a sense of fulfilment and achievement.
Are you feeling fulfilled?
Maybe it's just a matter of putting a PEP back into your step!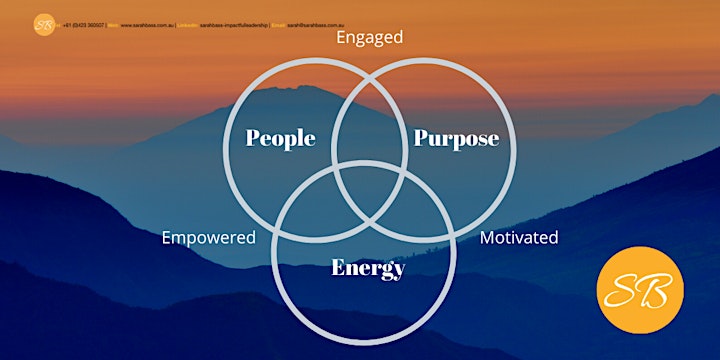 I have previously burnout not due to lack of passion but, because of that passion and the neglect on my health and wellbeing. I have adopted a wholistic approach to life by growing my mind and I invite you to do the same.
I have found that when we have clarity of purpose, the right people around us and the energy we can achieve success, fulfilment and happiness. We thrive as we have balance, health and mental fitness.
It's all about mindset.
Do any of these sound familiar?
I can't do that…
I just don't think I can…
I'm too tired….
I'm not any good at.....
I don't have time…..
Nothing describes a closed mindset than those who keep doing what they have always done but expecting a different result.
Successful people strive towards their purpose and are willing to try and fail.
When we stop making excuses we start taking responsibility, find more clarity, work
more productively – while keeping a PEP in our step!
This session is for professionals who are wanting understand how to:
Reduce stress and overwhelm and become super-productive
Focus on what really matters
Get their energy back
Create meaningful Value Based Directions