Description
It's 2016 and the future belongs to businesses with purpose.
Purpose is the coming together of purpose-driven people. Over two days you'll get to meet, learn from and be inspired by the best in the industry. The people who are doing good and doing it incredibly well.
We're going to talk about reinventing business models, shifting corporate cultures and rewriting the role of brands and organisations to be purpose driven. This is the event for connecting, meeting and learning from like minded people – so join us.
Our second year of Purpose will be held in four of Sydney's most unique and historic locations, Paddington Town Hall, Chauvel Cinema, Paddington Reservoir and Juniper Hall.
Mindfulness Guru and Creator of Buddhify, Rohan Gunatillake along with National Finalist Young Australian of the Year in 2014 and Thankyou Co-Founder Daniel Flynn have jumped on board with this year's list of incredible speakers!
Other speakers include:

Andy Lark - Former CMO, Xero
Andy Miller - Young Henrys
April Crawford-Smith - The Valley Centre
Ben Young - Frank Green
Charlie Simson - Bellroy
Chris Halburd - Skinner & Associates
Chip Richards - UPLIFT
Clinton Squires - Interface
Courtney Sanders - Well Made Clothes
Ed McManus - Powershop
Eddie Harran - Philosopher of Time, Futurist
Emily Ryan - Environmental Defender's Office
Eva Mackinley - The Last Straw
Geoff Manchester - Intrepid Travel
George Liacos - Spark Strategy
Geraldine Chin Moody - Virgin Australia
Henny Smith - GetUp!
Jacqueline Haines - Vävven
Jaimee Abict - Folo
Jan Edwards - BDCU Ltd.
Jane Gleeson-White - Author Six Capitals: The revolution capitalism has to have
James Grugeon - The Good Beer Co
Jessie Hochberg - Nightingale Housing
Jirra Lulla - Kalinya Communications
Jocelyn Brewer - Psychologist, Digital Nutrition
Karina Seljak - Seljak Brand
Karsten Horne - Reho Travel
Kyra Maya Phillips - Author The Misfit Economy
Marguerite Pettit - Purpose, NYC
Mary Hoang - The Indigo Project
Michael Bradley - Marque Lawyers
Mindy Leow - B Lab
Natasha Ritz - LUSH
Peta Granger - LUSH
Peter Allen - Ethical Property Australia
Plant Planet's Liane Rossler & Danling Xiao
Prof. Veena Sahajwalla - SMaRT
Sam Moore - Community Bank Model
Sarah Chisholm - Resource Recovery Australia
Stephanie O'Donnel - WILDLABS.net
Stephanie Venuti - International Consultant, Environmental Law & Policy
Timothy O'Brien - Hatched
Vanessa Beggs - The School of Life
Will Richardson - Impact Investment Group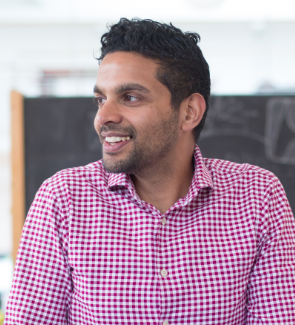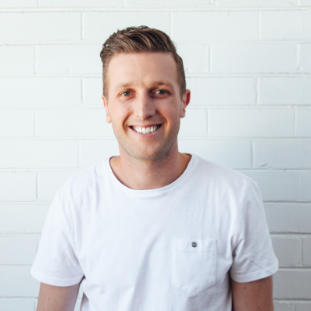 To find out more about the event that's driving the purpose-driven business sector forward head to www.purpose.do.
Please note tickets are non-refundable.