Purpose - Christchurch, 2017
Wed, 15/02/2017, 9:00 AM – Thu, 16/02/2017, 5:00 PM NZDT
Description
It's 2016 and the future belongs to businesses with purpose.
To find out more about the event that's driving the purpose-driven business sector forward head to www.purpose.do or watch The Story of Purpose 2015 video.

Purpose is the coming together of purpose-driven people. Over two days you'll get to meet, learn from and be inspired by the best in the industry. The people who are doing good and doing it incredibly well.
We're going to talk about reinventing business models, shifting corporate cultures and rewriting the role of brands and organisations to be purpose driven. This is the event for connecting, meeting and learning from like minded people – so join us.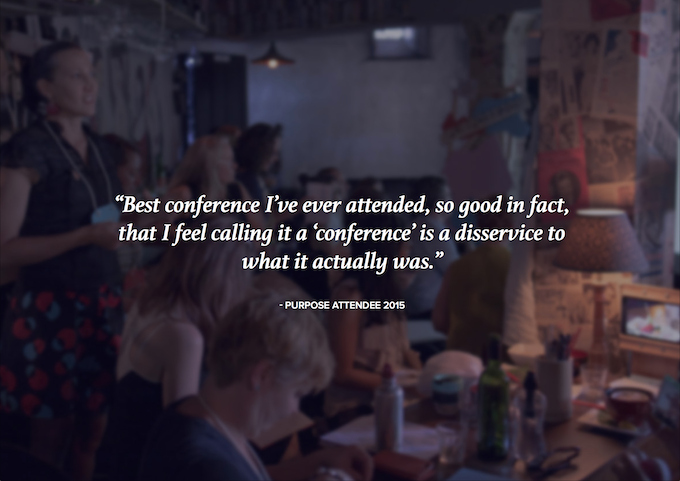 Speakers to be announced, but in the meantime check out a bit about our themes and partners below.