Publishing Qualitative Research in Top Management and Organization Journals
Event Information
Location
Burwood Corporate Centre
Building BC
Deakin University
Burwood
Australia
Description
Jean Clarke, Professor Of Entrepreneurship And Organization, Lyon Business School
This seminar will draw on my experience as both a Senior Editor at the journal Organization Studies and as a qualitative author myself to discuss the specific challenges and opportunities related to publishing qualitative work in top management and organization journals. First I will discuss publishing in Organization Studies more specifically and outline what the expectations are for publishing in this specific journal. This will be illustrated through examples from my editorial experience where I discuss some of the most common pitfalls for authors that I have encountered as an editor. I will then talk more generally about the issues associated with publishing qualitative research in top journals and give examples from my own experience of publishing in such outlets.
I will also discuss some strategies that can potentially help improve our chances of successfully getting published in elite management and organization studies journals.
Presenter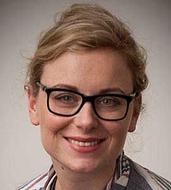 Jean Clarke is a professor of entrepreneurship and organization at Emlyon Business School, France. She received her PhD from the University of Leeds, UK. Her research explores how language and bodily displays are used in entrepreneurial communication as a means to develop legitimacy and access resources. She is a senior editor at the journal Organization Studies.
Date and Time
Location
Burwood Corporate Centre
Building BC
Deakin University
Burwood
Australia