Description
In a world where everyone is marketing in the same way, and there are more people in the market than ever before, how can you get noticed?
Your book can turn you into an industry celebrity overnight. Just think – speaking engagements, media opportunities, strategic partnerships and new clients, which are all the result of your paperback.
Essentially, a book is the ultimate business card.
But only if you do it right.
If you're ready to kick start your writing and publishing journey, these sessions are for you. Loaded with practical advice, get your biggest questions answered, including:
The 3 tests of a bestselling book idea

The 5 entrepreneur book types, and which is right for you

The 11 steps of the self-publishing process, from finding the right idea to becoming industry famous
About Jacqui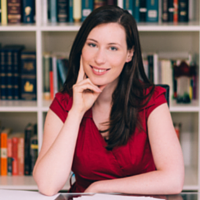 Jacqui Pretty is the Founder and Head Editor of Grammar Factory, a writing, editing and coaching company that helps entrepreneurs write awesome books.
Since the launch of Grammar Factory in 2013, she and her team have worked with close to 100 authors across a range of industries – including business, finance, health and wellness, travel, marketing, property, hospitality, law, photography, personal development and more.
Many of her clients have become Amazon bestsellers, been featured on national television, landed paid speaking engagements and doubled their revenue. In short, she has witnessed first-hand the power of publishing to transform a business.
About Grammar Factory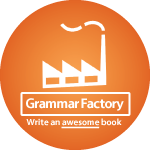 Grammar Factory helps entrepreneurs write and publish awesome books.
We specialise in working with small business owners who want to build their credibility and establish themselves as leaders in their fields through getting published.
While a lot of entrepreneurs are starting to realise the benefits of writing a book, they don't know where to start. They have an idea (or a lot of ideas), but don't know how to get it on paper in a way that's going to attract new clients, create partnership opportunities and build their business and brand.
For those who do get through the initial hurdle of writing 30,000 words (or more), they're at a loss when it comes to turning their Word document into a high-quality book that is a professional, credible representation of their business.
That's where we come in.
Our degree-qualified publishing team has worked with clients in Australia, the US, Europe and Singapore, across the fields of financial planning, business, property, natural health, personal development, marketing, travel and more. These clients have gone on to become Amazon bestselling authors, get featured on national television, land paid speaking engagements and double their revenue.
And if you're ready to do the same, we can help you turn your Word document into a credible and compelling representation of your business.
About Hub Australia

Hub Australia is Australia's largest network of coworking spaces for growing small businesses. With beautiful spaces, business learning, wellness events, and flexible memberships, Hub provides workspaces that love people.
Newsletter
When registering for any Hub events you will be added to our newsletter for updates and events. You can unsubscribe at any time.