Description
How to Create & Publish a Podcast.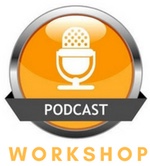 Our next Podcast Workshop in on Wed 20th March 2019.
Podcasts are gaining huge popularity as more people want to learn and develop themselves and their businesses while exercising, cooking or attending to routine tasks such as commuting to work.
Podcasts are listenable bite size shows that cover a myriad of topics.
Presenter Ed Keay-Smith has been producing his own Podcasts since 2008, with OzDomainer, a show about buying, selling and investing in Domain Names and more recently the Business Marketing Show www.BusinessMarketingShow.com with co-host Brendan Tully, where the two online marketing consultants discuss all things relating to Online Marketing.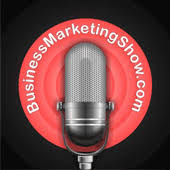 Think podcasts are great but don't think you can do it? Think again! This workshop will simplify the process - from getting your ideas & podcast topic, to getting started and recording & publishing your first podcast.
Learn the know-how of launching your first podcast, gain confidence to use your voice to reach and grow an audience and have a step-by-step plan to start your podcast from naming to launching!
You will get hands examples on and see the software and equipment Ed uses to produce podcasts that are uploaded to iTunes, Soundcloud, Stitcher and other podcast hosting services, for the world to listen to.
Podcasts are a brilliant way to get your voice out there - literally! Come along and learn how. It's an essential marketing element for those who speak, train, influence, coach and are in business leadership.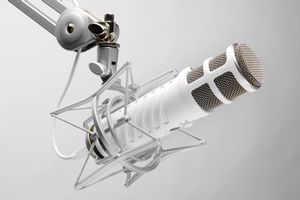 This is what will be covered in the hands on workshop -
• The how and why of podcasting: You'll gain a deep perspective on how and why podcasting works for both you and your listeners—from understanding what drives you to create an amazing podcast to taking advantage of the powerful ways in which your audience can become hooked on your content.
• Mastering the technical stuff: I'll help you with all the technical setup and know-how required to hit the airwaves like a professional, including an in-depth understanding of podcasting equipment, voice recording, audio editing, interviewing, mp3 tagging, hosting, and publishing.
• Setting up your website, shownotes, and more: I'll teach you how to get your show published, including developing show notes, finding a website or blog for your podcast, submitting your show to iTunes, and creating accurate transcriptions of your episodes.
• How to launch your podcast with an unforgettable bang: Learn how to effectively promote and market your launch on social media, guest on other podcasts in similar niches, write amazing blog posts that draw in listeners when your show launches, and maintain your podcasting brilliance for years to come.
Also included is an additional 1 hour of One-on-One coaching via Zoom for each participant to help them post workshop with any questions or technical challenges they may be having with the production and publishing of their podcast.
Use the discount code - Earlybird when booking before the 15th Mar to receive $50 off the regular price.
Seating is limited to 6 people as this is a hands on workshop making sure each person walks away with the know-how and confidence to launch their own podcast.
Book Now