A talk by the 2021 AIP Women in Physics lectureship award winner. Target Audience: General Public
About this event
Women in Physics is an annual tour of national lectures by the Australian Institute of Physics (AIP). This year the lectures are on human missions to Mars and are presented by the 2021 AIP Women in Physics lectureship award winner, A/Prof. Susanna Guatelli. In August and September 2021, AIP is bringing a unique series of seven lectures to WA, each of which has its own specific target audience.
This event at Curtin University on 01/09 is the 5th lecture in the series and is designed for the general public. The program proceeding is as follows:
6:00 pm - Doors open, Interactive physics demonstration
6:35 pm - Panel discussion- An open Q&A with three Scientists discussing how they got into physics and their lives.
6:50 pm - Panel game- The audience members can seek panel's advice
7:00 pm - The talk by A. Prof. Guatelli followed by Q&A
8:00 pm - End
Venue is in Bentley Campus, Curtin University. The exact location and the map will be available by 20 Aug.
Associate Professor Susanna Guatelli trained as a nuclear physicist at the University of Genova, Italy. She completed her PhD in physics at the European Organization for Nuclear Research (CERN). Her enthusiasm for medical physics drove her to explore radiation protection solutions for human missions to Mars (a project led by the European Space Agency). A. Prof. Guatelli is currently the academic director of the Medical Radiation Physics Bachelor Degree at the University of Wollongong and is an internationally recognised expert of Monte Carlo simulations for medical applications, including radiation protection for astronauts.
Radiation protection of astronauts in human missions to Mars: simulation and reality
Human missions to Mars were identified as a main goal of human exploration by the International Space Exploration Coordination Group in 2013. But this would expose astronauts to cosmic radiation and potential death. On Earth the testing of proposed novel shielding technologies is limited as there are no facilities capable of reproducing the complex cosmic radiation. This talk begins with a description of the health hazards for astronauts caused by cosmic radiation and of Monte Carlo simulations for space exploration. It is then followed by a discussion of the speaker's research on developing simulation tools to improve the prediction these health hazards.
-------------------------------------------------------------------------------
REGISTER FOR OTHER EVENTS FROM THE SAME LECTURE SERIES IN WA by clicking on the following links:
AUG 31 @ UWA, Target Audience: Physical Scientists & Engineers in Medicine: https://www.eventbrite.com.au/e/wip-lecture-radiation-protection-of-astronauts-in-human-missions-to-mars-tickets-155561509663
SEP 2: Morning Tea @ UWA, Target Audience: Academics & Students: https://www.eventbrite.com.au/e/women-in-physics-morning-tea-with-aprof-susanna-guatelli-tickets-155898989073#
SEP 2: Afternoon Tea @ Curtin Uni, Target Audience: Academics & Students: https://www.eventbrite.com.au/e/women-in-physics-afternoon-tea-with-aprof-susanna-guatelli-tickets-155899125481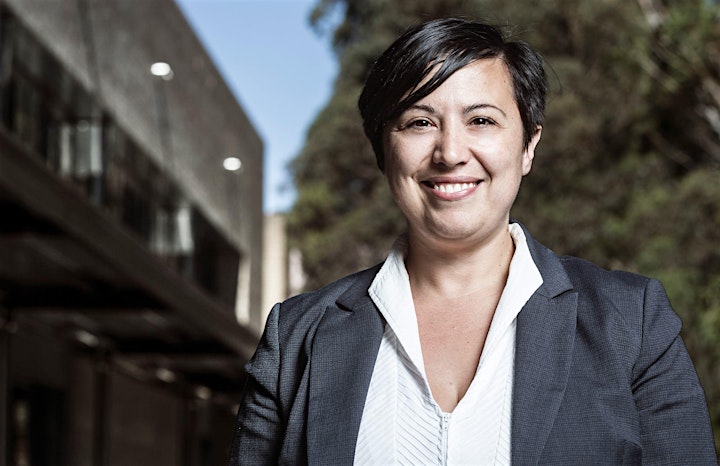 Organiser of Public Talk: Radiation protection of astronauts in human missions to Mars
Australian Institute of Physics (Western Australia)

Promoting the role of Physics in research, education, industry, and the community. http://aip.org.au/