Description
Would you love to have more presence, confidence and purpose when you're on stage?
Would you like to start speaking for your business and get your message out there?
If you answer YES to either of these questions then this workshop is for you. As events continue to grow and the opportunity for women in business to take the stage increases, getting confident and clear on your message and how you deliver it is key. This workshop is all about helping you position yourself and your message in the right way.
WHAT YOU'LL LEARN
I get asked for advice all the time on how I get speaking gigs, how I stand on stage and deliver with confidence and how I get clients from speaking gigs. So in this workshop I'm going to share some of these key things with you plus:
Morning Session:
What people want from a speaker and what makes a great speaker
How to structure your talk depending on what you want the outcome to be
Managing nerves
Having a clear goal and executing on it
Selling from the stage
We will break for 1 hour lunch so that you can take a walk, stretch your legs and grab some lunch at near by.
Afternoon Session
Preparing a presentation that engages and doesn't put your audience to sleep
Crafting your stories
Facebook Live tips
Creating the right offer or selling from the stage
Practical session where you get to deliver with confidence
This will be super interactive, we'll talking about the content you want to share, we'll be testing different strategies out in the workshop and more! If speaking is something you're serious about then you'll love what we will be working through.
At the end of the workshop you'll have the chance to speak for 1-2 minutes. Your recording will then be sent to you with feedback to help you further improve.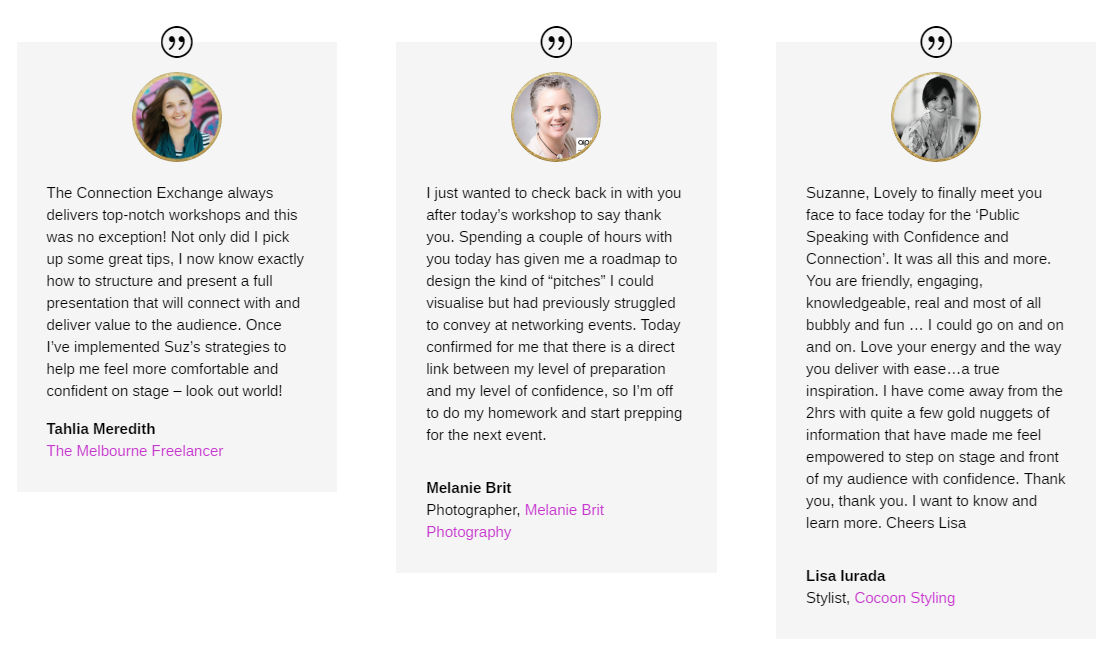 ABOUT SUZANNE
Hi, I'm Suzanne Chadwick the CEO of The Connection Exchange, International Conference Speaker and MC. I love supporting women to get clear on their message, get confident on the stage and get clear how create presence and power.
I speak on a regular basis at conferences, events and workshops and love training others to deliver their message with power with purpose. I know that so many people have something special to share and speaking is something that can help you get your message out there and connect with more people.
If you want to check out more about me and what people say about me as a speaker then head over to http://theconnectionexchange.com/about/suzanne-chadwick-speaker-mc/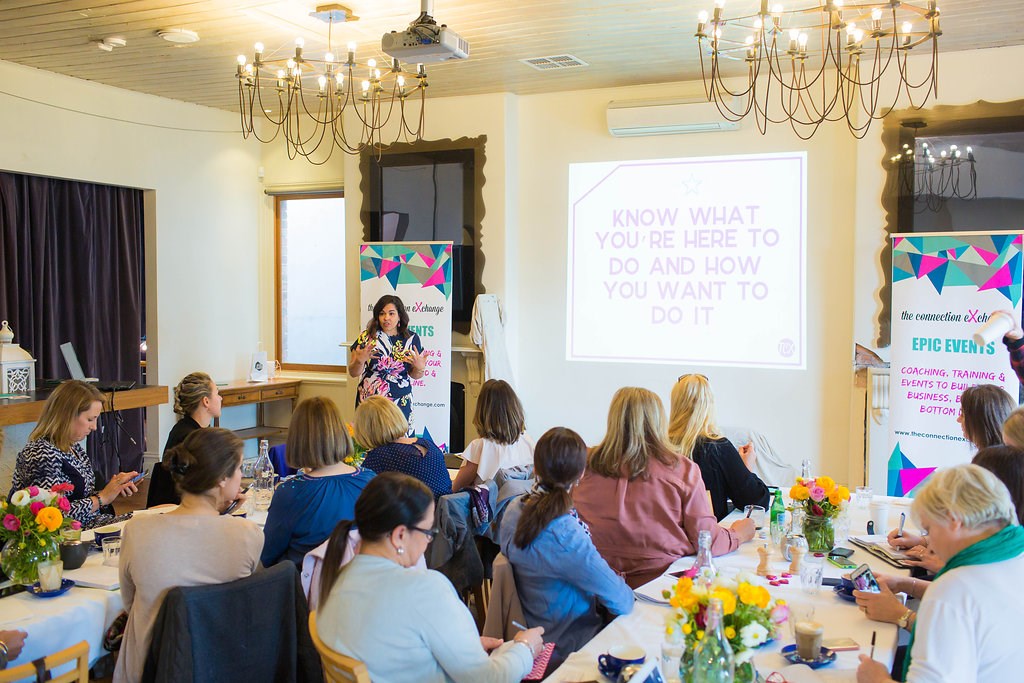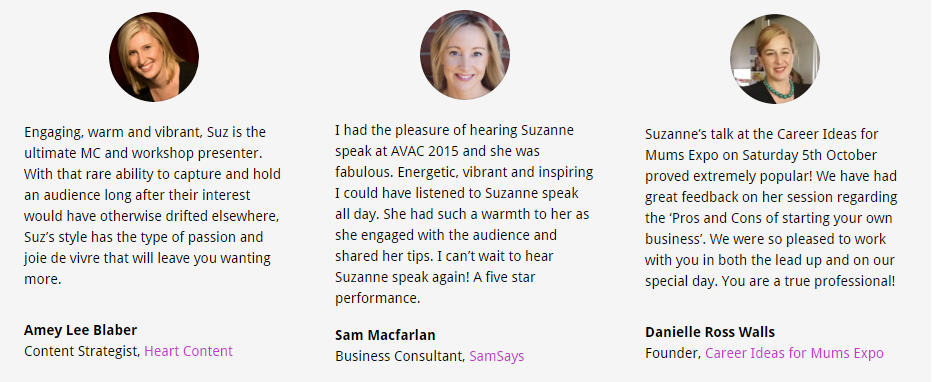 BONUS BENEFITS
We have a closed facebook group for those who complete this workshop. The purpose of the FB group is to continue to support you in your speakers journey with tips, resources, information on how you can run events and workshops to build your business and speaker profile as well as providing speaking opportunities to those in the group either for The Connection Exchange or when we get asked to recommend speakers.
VENUE & PARKING
We'll be running this workshop at the amazing Watermans' Business Centre in Chadstone Shopping Centre . It is located at the next to the David Jones entrance off Dandenong Road and is between David Jones and Captial Kitchen on the outside of the building. There is free parking directly opposite the venue.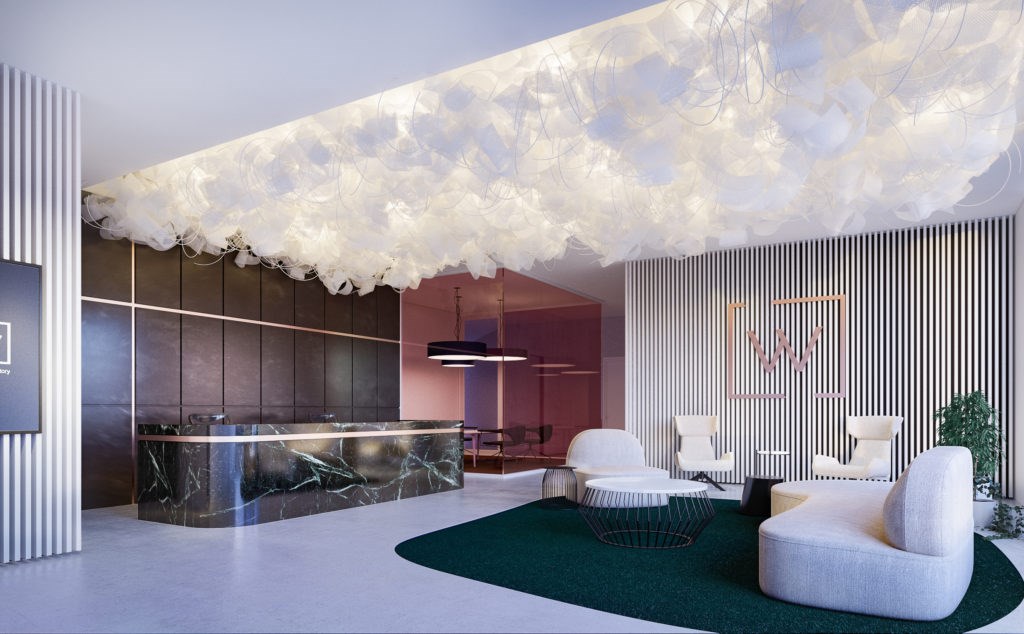 Note: When you purchase your ticket you are automatically added to Suzanne Chadwick's email subscribers list so that we can communicate with you in the future about events. If you would prefer this not to happen please contact the organiser and we will ensure your email is not added.