Public speaking skills for work and business.
About this event
HAVE YOU EVER:
- Stayed quiet in a meeting when you know you should have spoken up?
- Let opportunities pass you by because you would have to speak?
- Wished you could have a presentation, speech, job interview, sales pitch etc. over again?
Being able to connect with an audience and express yourself with confidence and clarity is one of the most effective ways of achieving better results in your career and business.
This training is suitable if you are a little shy, suffer from nerves, or just know you need to improve your public speaking game. It is filled with interactive learning to help you grow in confidence, organise your speeches and presentations, and improve your delivery.
The group is kept small so that we can still focus on each individual's needs while harnessing the power of a shared experience.
OVERVIEW
Discovery Session 1
As a group we will explore our challenges with speaking in various situations and begin delving into some strategies involving the pillars of mindset, content, delivery and audience understanding.
Impromptu Speaking
Learn strategies to help you gather your thoughts and respond brilliantly in a variety of impromptu speaking situations including meetings, job interviews, forums, or any situation when you're asked to say a few words off-the-cuff.
Discovery Session 2
When it comes to public speaking, sometimes things go well and other times not so well. We will explore some practical principles to help you evaluate your own speaking performance and continue to improve.
Persuasive or Inspiring Presentations
We will discuss how to prepare two different types of presentations before you will choose one to prepare and present to the group.
Introducing Another Speaker
When you are the host of the event, it sets a great tone if you know how to introduce others correctly.
**A light lunch is included**
FEEDBACK FROM PAST STUDENTS
"I attended David's recent public speaking course and absolutely loved it! He is one amazing mentor! The skills that you will learn from it and him are invaluable! If you are keen to give it a try you will not be disappointed. From the start to finish, you are provided with access to feedback and the support of someone who wants to help you in your journey of confidence & appeal! Thank you so much for your dedication to the program and follow up. Don't hesitate to book yourself in for the next round! You won't be disappointed. " - Joanne Cole
David is a wealth of knowledge on all things public speaking. I learned many valuable tips and techniques, and feel so much more confident now when speaking and interviewing." - Tracey McPhee
"Thank you David. You are a wonderful presenter and mentor who seemed to read all of our thoughts and gently move us out of our comfort zones to believe in ourselves. I wholeheartedly recommend Wise Words Communications." - Leisa Gardiner
FAQ'S
What if COVID affects the workshop?
It will be postponed and those who have paid will be offered a choice of full refund or transferring their ticket to the next date.
About Your Trainer
David Wise's obsession with human communication began in earnest in 2003 when he decided to take control of his love-hate relationship with public speaking. Since then, his ongoing studies of the art and science of communication have evolved to include a deep understanding of the challenges people experience and how to deal with them.
David began developing his own training programs in 2011 and he has since worked with a variety of people from local school students through to national brands to help them communicate more effectively for better results.
The three core principles that drive his training are confidence, clarity, and connection.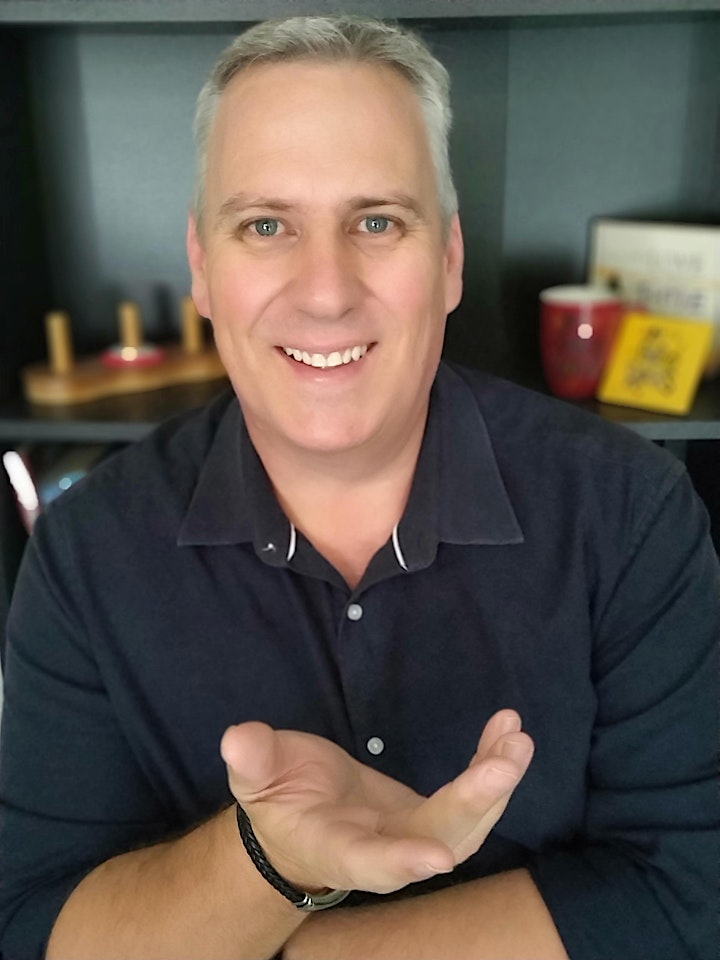 Organiser of Public Speaking Bootcamp
After struggling for many years myself, I've done the hard work of digging deep into the art and science of communication over nearly two decades. Now it is my mission to make life easier for you with simple strategies and techniques that get results. I have been developing my own coaching and training programs since 2011 to help clients be more persuasive, captivating, informative, engaging speakers.
I have always found that most people are great at what they do and have excellent knowledge, but they struggle to find the words and express themselves well. If that sounds like you, I want to empower you to find your voice, help you speak with greater clarity, and connect more effectively with your audience.
What inspires me to share what I have learned with others?
I have seen many times how improving confidence and developing effective communication skills moves people towards their goals in huge steps.

It never gets old. Ever.
Some of the specific situations I have helped people prepare for include:
Being brand  ambassadors
Job interviews
Wedding speeches
Business  presentations
General confidence building
Current studies
I am working towards a Bachelor of Psychological Sciences to help me gain the knowledge to develop more programs to improve human relations and performance in business.