Public Sector Bargaining in a Time of Austerity

Friday, 27 March 2015 from 7:00 am to 8:30 am (AEDT)
Event Details
$25.00 for ALERA members; $30.00 for non-members (ticket prices incl. 10% GST)
Bookings close 24th March 2015.  Eventbrite bookings will incur fee charges.

Speakers
The Hon. John Lloyd PSM
John Lloyd was appointed Australian Public Service Commissioner in December 2014. Most of Mr Lloyd's career has been in the field of workplace relations. Previous appointments have included Red Tape Commissioner, Victoria; Australian Building and Construction Commissioner; Senior Deputy President, Australian Industrial Relations Commission, and Deputy Secretary, Commonwealth Department of Employment and Workplace Relations and CEO, Department of Productivity and Labour Relations, Western Australia.
Ms Nadine Flood
Nadine Flood is the National Secretary of the Community and Public Sector Union (CPSU). Nadine is a  strong advocate for decent jobs, rights and living standards for working people and the importance of public services. Under her leadership, the CPSU has organised and worked with government and employers to deliver positive outcomes including innovations for women in superannuation and pay equity, and to advocate for the role of government in providing high quality public services. These achievements led to Nadine being recognised in the AFR Westpac 100 Women of Influence awards in 2012.
Professor Charlotte Yates
Charlotte Yates has been Dean of the Faculty of Social Sciences (FSS) at McMaster University since 2008. Charlotte is an interdisciplinary scholar who has maintained an active research agenda whilst being Dean. She has worked for the last ten years on the subject of union renewal, with particular expertise in women representation and unions, organizing strategies and new immigrants and social inclusion. She is also involved in the research network, Centre de recherche interuniversitaire sur la mondialisation et le travail (CRIMT) which is an interuniversity research centre which focuses on the theoretical and practical challenges of institutional and organizational renewal in the areas of work and employment in the global era.
Hosted by: UNSW Canberra School of Business and the Australian Labour and Employment Relations Association (ACT)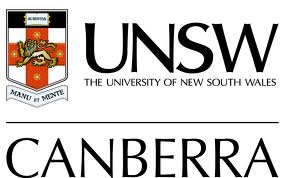 When & Where

Hellenic Club in the City
13 Moore Street
Canberra, ACT 2601
Australia

Friday, 27 March 2015 from 7:00 am to 8:30 am (AEDT)
Add to my calendar
Organiser
ALERA ACT (previously known as the Industrial Relations Society of the ACT Inc. 1973-2011) seeks to organise and foster:
discussion
research
education and
publication within the field of industrial relations.
ALERA ACT is a Constitutent member of the Australian Labour and Employment Relations Association (ALERA) - an affiliated body to the International Labour and Employment Relations Association (ILERA) with kindred organisation in all States and Territories of Australia.
Membership is open to:
Individuals (students/members/Life Members
Organisations (employee/employer/public/private/not-for-profit)