Public Lecture: Creating Wellbeing through Social Enterprise & Social Innov...
Description
Join visiting academics, Dr Sarah-Anne Munoz, University of Highlands and Island and Professor Michael Roy, Glasgow Caledonian University, who will discuss their work and initiatives with the Scottish Government.
Does the Third Sector Support Health and Wellbeing in Remote and Rural Communities?
Dr Sarah-Anne Munoz
This presentation draws from Sarah-Anne's 12+ years of working with Scotland's remote and rural communities in participatory and action research projects. It gives an overview of trends that she has observed relating to the shifting role of the third sector in supporting health and wellbeing within these communities. Sarah-Anne considers the policy context and the different ways in which the third sector has increasingly taken on the role of rural service 'provider' as the public sector has become 'commissioner'. She also explores the different ways in which rural third sector organisations that are providing services other than health and care are, nevertheless, intimately connected to individual and community health and wellbeing in rural areas. The presentation also draws on findings from Sarah-Anne's work that explore the 'darker' side of the rural third sector such as volunteer fatigue and organisational fragility. The presentation concludes with consideration of methods that could be used to monitor and measure the generation of health and wellbeing in rural communities.
The Health and Wellbeing Impacts of Social Enterprise
Professor Michael Roy
This presentation will focus on the role of social enterprise as a form of 'non obvious' public health actor. Because community-based and led social innovations such as social enterprises often fall outside of what we would normally consider as being part of 'formal' public health systems, this poses significant challenges to research and evaluation. Systematic reviews, conceptual papers and a growing number of empirical studies have shown that social enterprises impact on 'upstream' social determinants of health through combining a hybrid mix of resources from the market, community and state. But where next for this emerging field of inter- and cross- disciplinary study?
---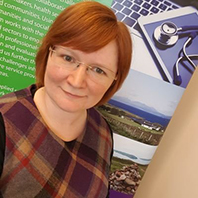 Dr Sarah-Anne Munoz
Reader in Rural Health and Wellbeing
Acting Head of Rural Health and Wellbeing,
University of the Highlands and Islands
Iverness, Scotland
Sarah-Anne is a Health Geographer with a specialism in rural health and wellbeing. She is a predominantly qualitative researcher with a passion for participatory and action research. Much of her research has focused on co-production, co-creation and community engagement in the rural health services context. She has led large funded research programs in, for example, the use of participatory arts for health services co-design (funded by AHRC), rural community perceptions of primary care services change (funded by Scottish Government) and the co-design of Lyme Disease risk mitigation materials (funded by Robertsons Trust). She has written widely on the relationships between rural health and place and is currently co-editing a volume on the geographies of rural mental health.
---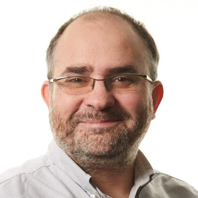 Professor Michael Roy
Professor of Economic Sociology and Social Policy
Yunus Centre for Social Business and Health
Glasgow Caledonian University
Glasgow, Scotland
Michael researches topics related to social enterprise and public policy including policy 'ecosystems' of support for social enterprise, and on prominent funding mechanisms such as Social Impact Bonds. He has also been an Investigator on a number of prominent research projects, including projects funded by the Australian Research Council and the Canadian Federal Government. He consistently publishes in leading scientific journals such as Social Science and Medicine and Public Management Review and is Deputy Editor in Chief of the Social Enterprise Journal