Actions and Detail Panel
PSYEVOLUTIONS 10TH YEAR
Sat., 10/12/2016, 2:00 pm – Sun., 11/12/2016, 8:00 pm AEDT
Description



PsyEvolutions is going to kick start this year's summer event with a massive bday celebration 33hr's of psytrance covering all you favorite psychedelic music requirements.


We guarantee this year's December event will set new ground as we celebrate our 10 year anniversary of PsyEvolutions as we continue to reinforce the on-going support for Australia's finest diverse range of electronica.


Come join this amazing tribal evolution as we focus our aim at sharing this outdoor creation together as we all actively partake in encouraging music & art a fun place for those who appreciate the bush and connecting with new friends as we all collectively contribute to the overall atmosphere.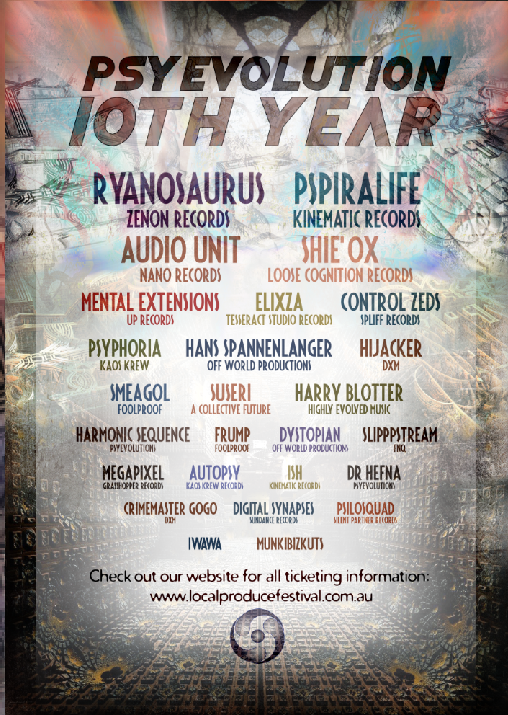 Stepping out of the city and getting back into the great outdoors straight into the beautiful Victorian forest is a comfortable space to get some great vibes that keep you & all your friends smiling.
For Info & Event Updates + SoundCloud Links Simply Check Us Out On FB: >>>>>>>>>> www.facebook.com/localproducefestival