Description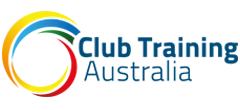 This course is suitable for emergency response in a range of situations, including community and workplace settings, and is the minimum qualification required by Workplace Health & Safety Legislation for the workplace first aider.
**Please note it is a requirement of this course that practical demonstration of CPR must be performed on the floor.**
This is a comprehensive course which includes the following accredited competencies:
Prices and inclusions
$110

one day course: 9

:00am to 5:00pm




Nationally recognised qualification

qualified trainer with real industry experience

HLTAID001 is valid for one (1) year

HLTAID003 is valid for three (3) years
*** Please ensure you bring your Unique Student Identifier (USI) with you. If you do not have a USI, please create one at: https://www.usi.gov.au/students/create-your-usi ****
What is a USI?
The Unique Student Identifier or USI is a reference number made up of 10 numbers and letters that:
creates a secure online record of your recognised training and qualifications gained in Australia, even from different training organisations
will give you access to your training records and transcripts
can be accessed online, anytime and anywhere
is free and easy to create