Description
"Proud To Be Me" - a documentary exploring the lived experiences of 4 LGBT individuals in Indonesia.
The Australian GLBTIQ Multicultural Council (AGMC) presents a documentary about LGBT individuals in Indonesia produced by an emerging documentary maker, Amanda Octavianty. Four brave individuals shared their stories about accepting and navigating their sexuality in Indonesia, a culturally and religiously diverse archipelago where sexuality remains a taboo topic.
Join us for the screening of this 30-minute documentary. The screening will be followed by a panel discussion to discuss LGBT rights in Indonesia. Confirmed panel speakers are:
Dr Helen Pausacker, The University of Melbourne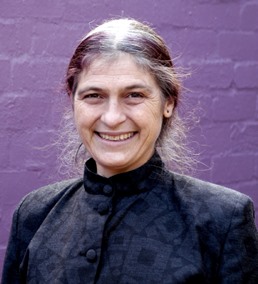 Helen Pausacker was involved in the Gay Community News collective (1979-1983), and the Gayzette (1984-1996), both Melbourne-based media. One of her roles was compiling international news, including developments in Indonesia. Lambda Indonesia/Kelompok Kerja Lesbian dan Gay Nusantara (KKLGN) and Gayzette became twins under the International Lesbian and Gay Association (ILGA)'s scheme in the mid-1980s and Helen has maintained contact with Gaya Nusantara since then. In 1983-1984, when there was a rise in Indonesian coverage on LGBTI issues in Indonesia, Helen received a bundle of newspaper clippings from Dédé Oetomo and, together with a group of friends, translated the newspaper articles and produced a booklet, Gays In Indonesia: Selected Articles from Print Media, 1983-1984. Helen is currently an international member of the advisory board of Gaya Nusantara and, in Melbourne, is one of the organisers the Australian Lesbian and Gay Archives' annual history walks.
Hendri Yulius, The University of Sydney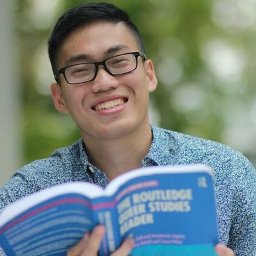 Hendri Yulius is the author of Coming Out (Kepustakaan Populer Gramedia, 2015) and Mantra Lilith (Elex Media Komputindo, 2017). His commentaries on gender, sexuality, and cultural politics have been published in various national and international media outlets, including The Jakarta Post, Esquire, New Mandala, and Asian Correspondent. After obtaining Master's in Public Policy from National University of Singapore, he is currently completing MA by research in Gender and Cultural Studies at the University of Sydney.
Amanda Octavianty, Producer and Film Maker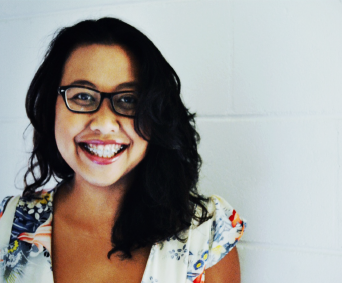 Amanda Octavianty currently works as News Editor in Chief for Televisi Edukasi, the official television channel for the Ministry of Education and Culture, Republic of Indonesia. Between 2004 and 2014, Amanda worked as a Journalist for Televisi Edukasi, covering both National and International events. As a film maker, in 2004 she won 3rd place in a local short film competition for her documentary "Pemilu Damai: Aku Juga Memilih"; the story of the blind community in Jakarta and how they were able do vote in the 2003 elections. In 2017 Amanda hopes to screen her 2014 short documentary "Proud to be Me: Coming out in Indonesia". This film highlights the difficulties of the LGBT community being accepted in a Muslim majority country. Amanda received her Master degree of Professional Communication from Curtin University , Perth, Australia and her Bachelor of Journalism from Esa Unggul University, Jakarta, Indonesia.
A member of Indonsian LGBT community living in Melbourne

A donation will be collected to support two LGBT organisations in Indonesia: Gaya Nusantara and Bali Pride.
Tuesday, 31 October 2017
Door open at 5.30 PM for 6 PM start
Treasury Theatre, 1 MacArthur St, Melbourne (close to Parliament Station)
The event is made possible with the support of the Department of Premier and Cabinet, Office of Multicultural Affairs and Social Cohesion.
http://www.agmc.org.au/event/proud-to-be-me/