Description
Join highly acclaimed writer Cassandra Atherton in a prose poetry workshop.
We at Westerly are delighted to welcome our Editor for Poetry to Perth, and invite you to a workshop where a limited number of partcipants can benefit from her skills.
So what exactly is prose poetry? While, in the most basic terms, prose poetry is prose that is written in the style of poetry and utilises a variety of poetic techniques including fragmentation, compression, repetition, and rhyme, there is so much more to it. That is where Cassandra Atherton comes in.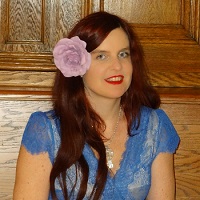 Cassandra Atherton is an Australian prose-poet, critic and scholar. She was editorial advisor for Australia Book Review in 2012–2015, and Harvard Visiting Scholar in English in 2015–2016. Cassandra is recognised as one of the finest prose poets in Australia. Her prose poetry has been widely anthologized both nationally and internationally in publications such as Best Australian Poems (Black Inc.) and Strange Cargo: Five Australian Poets (Smith|Doorstop, UK). She has been awarded the Sanlane prize, a Blanc literary award, a Melbourne University award, the University of California Mary Schroeder award for best article and has been a successful recipient of more than fifteen national and international research grants and teaching awards including, most recently a VicArts grant (2016) and an Australian Council Grant (2017) for her work on atomic bomb poetry.
This event is free for Westerly subscribers and $20 for the general public. Please note that all free subscriber tickets will be varified and are only valid for those with a current Westerly subscription in their name.
We also welcome all event attendees to join us afterwards at our Readings Event, held at the Moon from 6pm and featuring readings from our Editorial Advisors, some of this year's Westerly published writers, and you!
RSVP's are necessary and with limited tickets make sure you book now to avoid missing out!