Property & the Pandemic - Australia's Real Estate Sector
ACBC Victoria's Property & Development working group is pleased to host this important virtual industry seminar.
About this Event
Join ACBC Vic's Property & Development Working Group for an industry seminar where our expert speakers will give you the facts, analyses and their insights on future trends and opportunities in Australia's lucrative property sector.
You will benefit from a comprehensive analysis of national and international economic factors impacting the Australian property industry including COVID-19, as well as gain market insights from experts from finance, advisory, quantity surveying and real estate.
Australia is on track to lose an estimated 600,000 immigrants by the end of 2020, international student numbers are falling and there is a downturn in inbound tourists from China - these factors are chief drivers for the Australian property market.
SPEAKERS WILL ADDRESS:
The current credit appetite in property finance - Banks v non-banks.
Impact of COVID-19 on current loans and the changing financial landscape.
Changes in borrower's appetite.
The impact of COVID-19 on property sales in Australia.
Current valuations and market predictions post-COVID.
How is Australia positioned for the future?
Chinese investments in Australia - what is trending?
The cost of construction, impact on build programs and what lies ahead.
Following presentations, we invite guests to a 30-minute Q & A session focused on market recovery, opportunities and the state of foreign investment.
OUR SPEAKERS: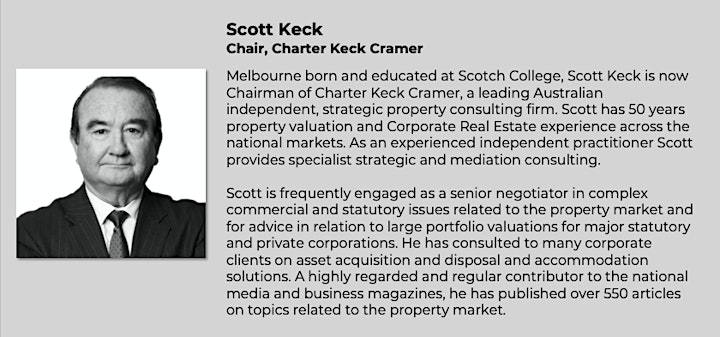 PROUDLY SPONSORED BY:

Your membership will be cross-referenced prior to the event.
Registration will close two hours before the event starts or when sold out.
Once you have registered, you will receive a follow-up confirmation email on the day of the event from ACBC Vic containing further details on how to join the online event (If you do not receive an email, please check your junk folder).
This online event will be recorded use the Zoom Q&A function to moderate audience questions.
Additional questions may be submitted during registration or emailed ahead of time to communicationsvic@acbc.com.au