Description
KICKSTART YOUR INVESTING PLANS FOR 2018
Planning to start your property investing journey in 2018?

Want to find the best investment location for your next property?

No time to do all the research? Want to have expert investor insights?

Not sure which strategy will suit your goals?


Whether you're a beginner, intermediate or advanced investor, improving your knowledge and networking with other investors will be of great benefit to you.

This workshop will cover all the essentials for kickstarting your investment plans for 2018.

Master Investor Ian Hosking Richards reveals the success strategy that has helped investors grow their portfolios with Rocket advice and guidance.

Property Investor, Advisor and Strategist Lindy Lear leads the practical component of the workshop and will teach you the essential investment criteria to look for and how to assess the cashflow position of a property before you buy.

You will leave the workshop with a Free copy of Ian Hosking Richard's book 90 Minutes to Property Success and be confident and knowledgeable on how to grow your property portfolio in 2018.

Bookings are essential
Refreshments provided
Directions Map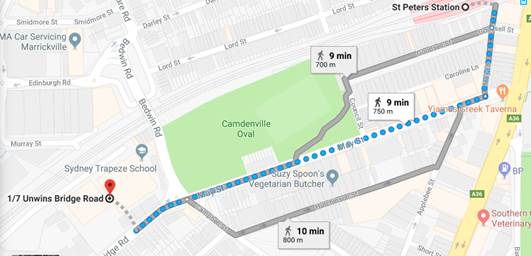 9 mins walk from St Peters station
Studio 3 is at the back of the complex
Plenty of Carparking onsite
Our workshops are practical and fun. Learn how to review and rate property against set assessment criteria in a fun atmosphere while learning from experienced investors. Enjoy presentations from our team of experienced Property Advisors, and some great practical exercises to help you better understand property investing.