Description

In partnership with Atomic Home Loans, Retire Through Property is conducting a series of 2 hour, 1-on-1, Mortgage Freedom & Property Investment Blueprinting sessions.
These sessions are designed to help you get clarity on your current situation and future goals. Together, we will then create a 10 year roadmap to set you on the path to achieve those goals.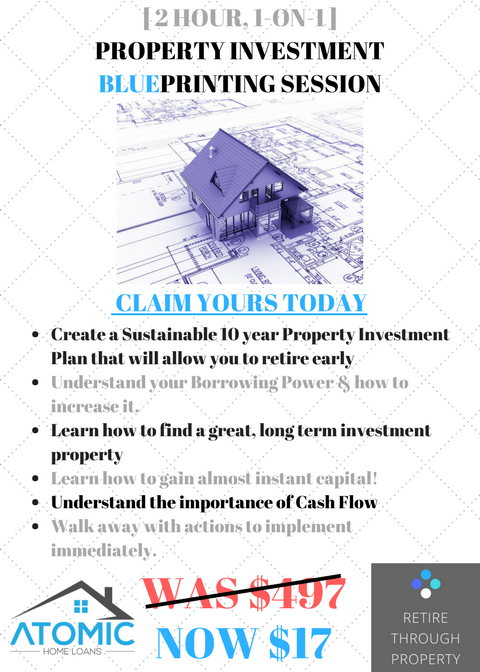 If you're looking for financial freedom and peace of mind, this is the perfect place to start.