Description
Note: You must register for this event to recieve your Android Tablet and Food/Drinks!
The team at Unlock Your Financial Future strongly believe that property investment education is essential for all investors The Forum is proudly sponsored by Unlock Your Financial Future, Eclipse Accountants, Maple Assets and XYZ Finance Brokers who will provide valuable information for anyone interested in protecting or improving their financial position after the effects of the GFC.

Our keynote speaker, Steve George, will impart a wealth of knowledge that will include:
How to use the new tax laws to leverage your Super and build your investment portfolio

Simple strategies and structures to minimize personal debt, reduce tax and grow your assets

Weighing up the benefits of investing in property both personally or through SMSF

Criteria to choose the right advice and support to build your financial security
Please Note: Our presentations are only for people who are currently working Full-Time and own a property outright or are paying off a mortgage in Australia.
This Forum will present general information only. By attending the forum you may be eligible to receive a personalized Financial Strategy at no charge.
At the completion of the presentation you will receive your complimentary Gift a Fantastic 7"Android Tablet. Note: 1 Per Household only & if you are married or in a de-facto relationship then we would like that you attend together to receive your Android Tablet.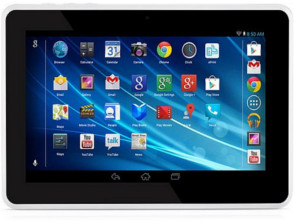 Features include: 7" LED touchscreen; Camera; Wi-Fi; USB & Micro USB ports; SD card memory; Stereo headset jack plus many more features.
There is no cost and supper will be served at the presentation (Selection of Finger Food, Tea, and Coffee & Biscuits). We look forward to meeting you.
Note: You must register for this event to recieve your Android Tablet and Food/Drinks!