Learn exactly how to buy your first home with Mortgage Expert, Katherine Persoglia, from Property Before Prada.
About this Event
About the Workshop
Looking to buy your first home and don't know where to start? Curious about mortgages, deposits, build VS buy and everything else that comes along with it? Property finance expert and mastermind behind the ingenious mortgage broking solution, Property Before Prada, Katherine Persoglia will be at the Reno + Design Show hosting a finance masterclass! If you're buying your first property, looking to invest in developments, need funding for a new business or want a health check on your existing home loan, Katherine is the first person you need to talk to.
FIND OUT MORE ABOUT KATHERINE PERSOGLIA
Website www.propertybeforeprada.com/
Instagram @propertybeforeprada
Facebook @propertybeforeprada
Linkedin Katherine Persoglia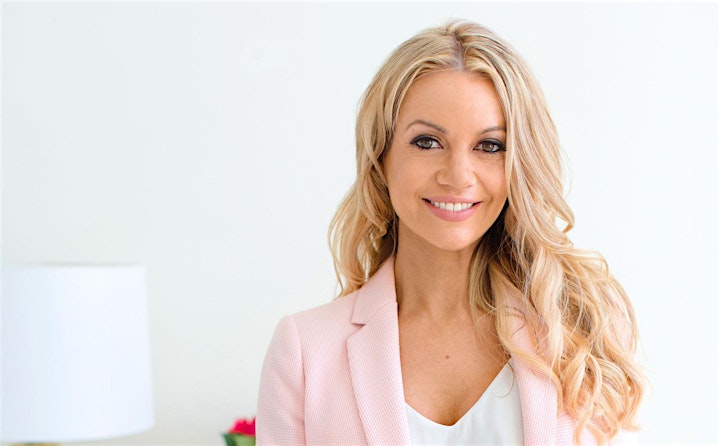 WHERE
Reno + Design Show
Exhibition Building, Brisbane Showgrounds
600 Gregory Terrace, Bowen Hills QLD 4006
WHEN
Sunday 14th March 2021, 9:00 - 10:00am
TICKETS
Please note that this workshop will be held at the Reno + Design Show which is a paid event. You will need to hold a Reno + Design Show entry ticket to attend the workshop. If you've already purchased a ticket to the 2021 Reno + Design Show, please select 'workshop only' tickets. If you'd like to book your workshop ticket together with the 2021 Reno + Design Show, select 'event & workshop' ticket.
About the Reno + Design Show
The Reno + Design Show is a renovating and home improvement showcase that brings together the best the industry has to offer.
Join a community of renovators, artisans, and tradespeople for two days of interactive workshops, talks, display spaces, homewares and samples from our local partners.
You will have the opportunity to source unique products for your home, start a conversation with an industry professional, or just check out what's on trend!
FIND OUT MORE
https://www.renodesignshow.com.au/
Keep in Touch
Instagram @renodesignshow
Facebook @renodesignshow
RSPV to our FB Event Reno + Design Show 2021
Tag us #renodesignshow
Newsletter
Subscribe to stay in the loop with our latest event news and stories.
FAQs
Contact Us
Visiting
WHERE TO PARK
PUBLIC TRANSPORTS
Trains:
Bowen Hills and Fortitude Valley railway stations are less than a 10 minute walk from the Brisbane Showgrounds.
For further information phone TransLink on 13 12 30.
Buses:
Buses access the streets surrounding the Brisbane Showgrounds regularly.
You can also choose to ride the CityGlider buses, which provide high-frequency transport from West End to Tenerife and Ashgrove to Stones Corner, while the free City Loop bus service is perfect for exploring the CBD.
For further information, visit the TransLink website or phone 13 12 30.
Taxis:
The main taxi companies operating in Brisbane are Black and White Cabs (ph. 13 32 22) and Yellow Cabs (ph. 13 19 24).
There are taxi zones located outside Rydges Hotel and The George Bar and Bistro on King Street.