Description
Celebrate the Launch of

"Project Love Life" - Find Your Happy Place

In 2014 just 4 months before my wedding was scheduled to take place in Fiji my fiancé sat me down for "the talk". He told me he didn't love me anymore and that he didn't think that we were ever compatible! What the F*@K??

In that moment and for the following 6 months I felt like crap... I didn't love much about life... I felt rejected, hurt, angry, confused and down right sorry for myself... and then I woke up!


I decided that I didn't want to waste another day feeling sad and sorry, I wanted to love my life... and so I learned to do that by learning to love myself again.

I've realised that many other women have been through similar circumstances where they have lost sight of who they are, they have forgotten how to love themselves and how to just be happy with who they are and what they do.

That's why I created Project Love Life... so you can find your happy place!

Want join the party?!

To celebrate the launch of Project Love Life into Adelaide my team and I are hosting a party at the HWY on November 2nd 2017... are you ready to make loving life your project?

On the night there will be an awesome panel of inspiring women who have managed to turn the worst times of life into the best possible outcomes.

Your Party Ticket Includes:
Welcome Champers on Arrival

Delicious Canapes

Gift Bag Full of Goodies

A Chance to Win An Awesome Door Prize
The Speakers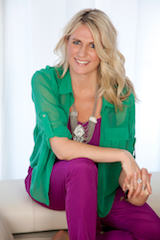 Jodie Nevid – Co-founder of The 7 Effect
Jodie is a self confessed learning junkie who believes in living life to it's fullest... and she's made a career out of helping others do the same. With a background in the arts and small business Jodie brings an unconventional approach to the world of coaching, consulting and entrepreneurship. Renowned for her ability to get results and cut through crap Jodie uses her skills as a Master NLP Practitioner and Hypnotist to create change by working with the unconscious mind to shift beliefs and transform people's relationships, businesses and lives! Jodie is also a full time mum, property investor and global adventurer!

Lisa Irvine – Principal Psychologist @ Irvine Nehmy and Associates
B.Psych(Hons) M.Psych(Clin) MAPS CCLIN
Lisa is a compassionate, empathic and highly-skilled psychologist having worked in both the private and public sectors seeing child, adolescent and adult clients. Lisa initially opened Lisa Irvine & Associates in 2007. Since this time, she has devoted her career to assisting clients with mental health issues access affordable psychological services despite their financial position. Her work ethos has always been to enable clients from all walks of life gain access to much-needed psychological intervention.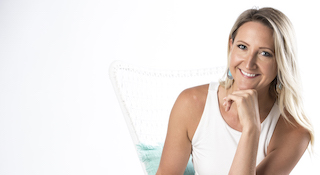 Juliet Lever – Founder of Relaunch My Life
Juliet Lever is the founder of Relaunch My Life and an International Lifestyle Redesign Coach who believes that we all have the ability to redesign any element of our lives and live our highest potential.
Juliet went from being a corporate workaholic, borderline alcoholic and weeknight chocaholic in a passionless marriage to now living a life of her own design.
She is an author, International Speaker, Yoga Teacher and Retreat Facilitator and coaches women all over the world to find and follow their soul's purpose and live their happiest and most fulfilling lives.
Your MC – Jason Rusk
Jason is passionate about being an entertainer and bringing laughter and happiness to whoever he is around. Jason has spent a 7 year stint as a speed dating host which has made him an expert in how to snag your first date.
Your Host - Natalie Tinkler, Founder of Project Love Life.
As your host Nat brings together a variety of wellbeing experts, including; nutritionists, psychologists, yoga teachers and mindfulness practitioners to create women's retreats that leave you with a greater sense forgiveness, clarity, energy, self-awareness and self-confidence.
After Nat's initial shock and confusion after cancelling her wedding, it was followed by a 12 month period of darkness, where she experienced immense hurt, anger, confusion, exhaustion, shame and self-doubt. As you can imagine she completely lost her sense of self, but deep down knew she had to find a way out.
Searching for answers, Nat embarked on a journey of meditation, motivational books, TED Talks and all things Tony Robbins, to realise that she is her greatest powerhouse.
As soon as Nat found the way to heal herself, she found she was able to welcome love back into her life again. Now in a healthy and happy relationship and through the 7 stages of separation she is on a mission to help women understand the 7 stages of separation and their new found identity so they can become their own powerhouse in life and love.
Nat is passionate about travelling and adventure. She strongly believes that there is always an adventure to be had! She is all about bringing fun and excitement into whatever you do in life.