Description
An introduction to the basics of programming in R, the free language for statistical computing and data analysis. You'll learn the basics of how to import and analyse data, create numerical and graphical summaries, and perform statistical tests. We'll also cover how best to troubleshoot and extend your knowledge after the workshop.
You will be expected to bring your own laptop with R and RStudio already installed (both are free software). You can find instructions for installing R and RStudio here.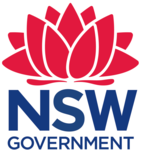 Completing Introduction to Programming in R will contribute 3hrs of NESA registered PD addressing 2.6.2 and 3.4.2 from the Australian Professional Standards for Teachers towards maintaining Proficient Teacher Accreditation in NSW.
If you have any questions, please contact Stephen Morgan at maths-psych.communicator@sydney.edu.au.