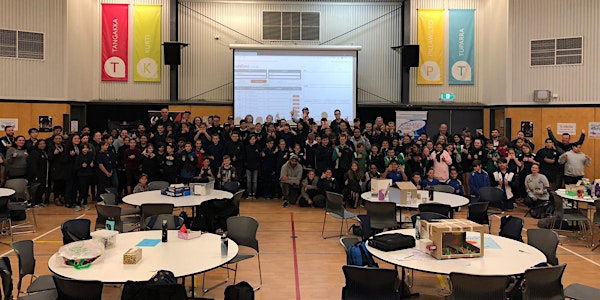 PROGRAMMING A SUSTAINABLE A.I. SOLUTION
Event Information
Location
Norwood Morialta High School: Middle Campus
Morialta Road West
Rostrevor, SA 5073
Australia
20 school teams of year 8/9 students to compete to design, build and program an outcome to a 'real world' problem using AI, IoT and STEM.
About this event
Sponsored Event - Bookings on "First Come First Served" basis
Team: 1 Teacher, 1 Uni Mentor, 5 Year 8/9 Students
Students will learn and develop skills in STEM with AI and IoT, coding, collaboration and problem solving.
Links to the Australian Curriculum in Digital Technologies and the General Capabilities.
At the completion of the build, teams will present their work and be judged based on a set of criteria. Student learning will be shown through the physical and verbal aspects of the challenge.
Day Plan
8:45am – Arrival, sign in and Welcome
9:00am – Students work with university students to learn the technology and the application
10:30am-10:50am – Recess
10:50am – 1:00pm – Challenge
1:00pm – 1:30pm – Lunch
1:30pm – 2:15pm – Demonstrations / Competition Judging
2:15pm – Presentations made by the Minister for Education – Mr John Gardner
Judges
Fernando Gonzalez - RAAF Wing Commander - Department of Defence
KESAB Executive Director - John Phillips OAM
Managers from OPTUS
Torrens University Representative
CMU University Representative
Dr David Tan - Singapore International Judge ( by Skype )
STEM Education with a DIFFERENCE - STEM with AI and IoT
SURVEY: 8 to 12 year old students do not make AI and IoT projects in schools
STUDENTS use runlinc to MAKE IoT APP in 15 minutes to CONTROL LIGHTS, ALARMS, MOTORS anywhere in the world via the Internet
STUDENTS MAKE AI Apps in 15 minutes to TELL their STEM Invention stories using AI VOICE SYNTHESIS.
runlinc STEM IoT invention won first prize at Malaysia ITEX2019 World Invention Competitions
Runner up used runlinc STEMSEL to compete in USA
13 year old Max Weir explained his winning STEM with AI and IoT invention on ABC TV - Behind The News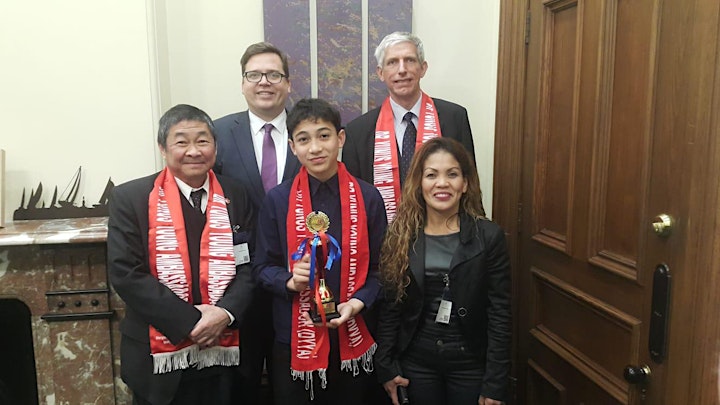 What is runlinc?
runlinc is a control web page inside the WiFi chip ready to do sensing, control, data logging, IoT and AI
Compatable complex systems take 50 times loner to construct a web server to do all of the above in computers
Use any desktop or mobile device with WiFi. runlinc runs directly on any browser in real time and able to include device functions on the project ( eg: device time/date, accelerometer, camera, microphone, GPS, etc. )
Make your own Web App to impliment Sensing, Control, Data Logging, IoT and AI using a few HTML and JavaScript lines. Typically finish the STEM IoT and AI project within 2 hours!
Example:
Young INVENTOR FOR SOCIAL GOOD Michael programmed his iPad Accelerometer to control a WiFi Robot in one hour
Year 7 student Michael Zhang programmed Google Home to Plot a Graph
Please feel free to ring for a DEMONSTRATION to make a runlinc IoT Control App in 15 minutes to Turn On and Turn Off Lights with sensors.
Miro
Phone Number: 0425 868 353 or 8231 5966
E-mail : miro@stemsel.com
Web Site: runlinc.com
Date and time
Location
Norwood Morialta High School: Middle Campus
Morialta Road West
Rostrevor, SA 5073
Australia