Professor Karen Rogers - Bringing up Your Gifted Child: A Primer for Parent...
Description
Bringing up Your Gifted Child: A Primer for Parents, Caregivers, and Grandparents
Presenters: Professor Karen Rogers
Date: 19 July 2017
Times: 9am-3pm
This workshop will focus on the steps that parents, caregivers, and grandparents can take to collaborate with schools in developing the talents of their children or grandchildren. For those participants who are just finding out about the gifts and talents of the child, part of this class will focus on what might be expressions of giftedness, what intra-personal and environmental "catalysts" could prevent or enhance the child's development of gifts, and what is meant by "talent development." Another portion of this class will be devoted to the actions families might take to develop talent in their child/grandchild. Enrichment and talent development opportunities will be shared along with Australian organizations that can help families support their efforts. The presenter plans to go beyond the usual suggestions provided for first-timers, however, and provide many highly creative outlets that might be considered by families. Finally time will be devoted to identifying specific academic, social and emotions resources that address the unique academic and affective needs of these children outside of school. The audience will be encouraged to share their own ideas and successes as part of this class. The master class is designed for newcomer and veteran alike. It is hoped all will come with their "creative hats" on!
About the presenter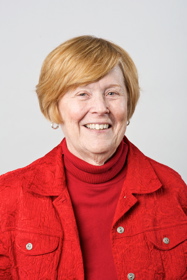 Karen Rogers is excited to be back in Australia after her 3-year sojourn here from 2005-2008 as Director of Research for GERRIC at UNSW. She is Professor Emerita at her beloved University of St. Thomas, but has continued receiving government research grants to further field-based investigations of what works or doesn't work with both twice exceptional and other gifted underserved populations. She continues to teach 2-3 courses per semester, but no longer attends committee meetings or engages in any kind of activity that she feels is unproductive! She has written, co-written, and co-edited 7 books, published approximately 200 articles, and conducted 98 program evaluations and field based studies via grants and contracts. She currently sits on the Advisory Boards of the US Department of Defense Overseas Schools, Grayson School for the Gifted, College of William & Mary Gifted Education Center, and the Minnesota Department of Education Gifted Committee. She is a reviewer for most of the major journals that specialize in gifted education and has supervised doctoral dissertations for 37 applicants and reviewed 25 completed dissertations for a variety of universities in Australia and Asia. Since retirement she has been able to maintain a good balance between her professional and personal lives, incorporating loads of time with her 10 grandchildren and many weeks a year traveling with her husband to many of the places on her voluminous "bucket list."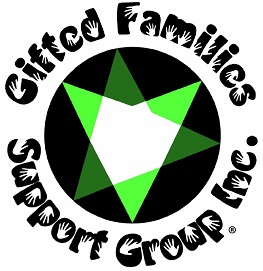 As the NSW state gifted association, GFSG Inc. is pleased to sponsor this event and encourage the collaboration of family and school. Current GFSG Inc. Financial Members are invited to email their workshop registration receipt directly to president@gfsg.org.au for a reimbursement of 10% of the workshop cost. For further information about GFSG Inc., please visit the website www.gfsg.org.au