Description
Professional Scrum Master™ (PSM) certification is a Scrum.Org accredited course delivered by a Professional Scrum Trainer (PST) - Mia Horrigan

This 2 day course covers the principles and (empirical) process theory underpinning the Scrum framework, and the role of the Scrum Master in it. This course is a combination of instruction and team-based exercises, and teaches what is at the heart of the Scrum and Agile movement.
What You Will Learn
Over the 2 days, students will see why PSM is the cutting-edge course for effective Scrum Masters and for anyone coaching a software development team toward increased efficiency and effectiveness. The course includes advanced thinking for servant-leadership and behavioral shifts.
Throughout the course, students are challenged to think in terms of the Scrum principles to better understand what to do when returning to the workplace.
The PSM course is much more than just a set of slides and an instructor. In this course, students work on real-life cases with other classmates together as a team. This course is made up of discussions and hands-on exercises based upon real-life cases.
Course Objectives
Clear understanding of the rules of Scrum through the empirical foundation of Scrum

Act as Scrum Masters for Scrum Teams and stakeholders from an in-depth understanding of servant-leadership

Effectively start using Scrum

Increase the effectiveness of Scrum underway
Who Should Attend
The Professional Scrum Master course is for anyone involved in software development using the Scrum framework. It is particularly beneficial for those people within an organization accountable for getting the most out of Scrum, including Scrum Masters, managers, and Scrum Team members. We also suggest that you read through the PSM Subject Areas.
Course Topics
Scrum theory and principles

The Scrum Framework

The Definition of Done

Running a Scrum project

Working with people and teams

Scrum in your organization

The role of the Scrum Master
Certification Assessments
All participants completing the Professional Scrum Master course will receive a password to attempt the Professional Scrum Master I (PSM I) assessment, and are also entitled to a discount on the PSM II assessment. The industry-recognized PSM certifications require a minimum passing score.
PMI PDU Credits
Students of Scrum.org courses are able to claim Project Management Institute (PMI) PDU credit: 14 PDUs after attending a two-day Professional Scrum Master (PSM). Please note that PMI PDUs are earned for course attendance and not for passing a Scrum.org assessment. Students can claim PDUs under PMI's "Education courses provided by other third party providers" category. You can claim your PDUs online at https://ccrs.pmi.org.
Your Instructor
Mia Horrigan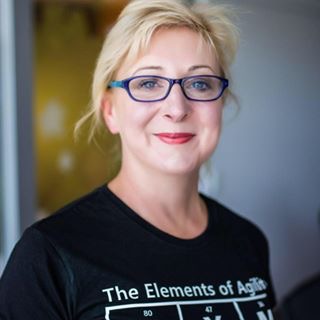 Mia is accredited Scrum.Org professional Scrum Trainer (PST). She is an experienced Enterprise Agile Coach, Trainer and Senior Program Manager with over 15 years senior executive experience leading and implementing ICT programs , including digital transformations. Mia has been working with agile teams for over 10 years and is an experienced coach, trainer and Scrum Master and has been successful in delivering business outcomes and value through successful implementation of Agile/Scrum at team and enterprise level.
Mia has an MBA and a Bachelor of Commerce as well as certified as a Professional Scrum Trainer, Professional Scrum Master, Certified Scrum Master, Scrum Product Owner Certifictaion, SAFe Program Consultant and PRINCE2 certification..
Mia's areas of specialty include:
• Agile/Scrum Coaching and Training including Enterprise Agile
• Business engagement with senior executives , program boards and stakeholders
• Developing strategies and roadmaps for Digital Transformations programs
• Program and Service Delivery management
• Leading and managing teams of consultants, project team members, and operational staff;
https://www.scrum.org/user/221944
https://twitter.com/miahorri