Description
Topic
COMMUNICATING EFFECTIVELY WITH CLIENTS USING SOCIAL STYLES™
Ever wondered why some client conversations are easier than others and why some people seem to be "rubbed up the wrong way" by something you said? It could be to do with your Social Style. Social Styles was developed by TRACOM Group and has become one of the world's leading behavioural models used by organisations globally to improve relationships and performance. The power of Social Styles is that it's easy to understand and apply with others. One of EY's certified trainers will lead a discussion about what Social Styles is, how it works and why it's relevant and important to making us more effective professionals.
Presenter
Ashleigh Deguara is an Assistant Director in the Oceania Assurance Learning & Development team. Ashleigh started her career in the EY Brisbane Assurance practice and has used the skills learned in Audit, along with her post graduate degree in Education, to further develop her expertise in the learning field. Ashleigh has extensive experience in content development, facilitation and coaching and is very passionate about her role in Assurance learning and development. She looks forward to working with you soon and discussing the TRACOM Social Style™ model.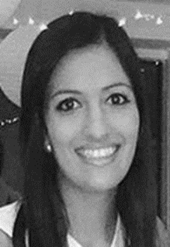 Venue
EY
111 Eagle Street Brisbane QLD 4000
Date
Friday, 23 June 2017
12:30pm-1:30pm
Members
The June 2017 general meeting to accept the 2016 audited financial statements will take place immediately following the professional development session.
NB
Please advise if you have any special dietary requirements for catering purposes.