Description
Event Topic: Communicating Product Management's value to the C-suite
Join brainmates' co-director & lead trainer, Nick Coster, and esteemed panellists including Paul Albergo, Head of Product at Origin Energy and Chris O'Neil, Managing Director at Einhell Australia for this Product Talk.
This is a great opportunity to share your stories & experiences with other product managers, and learn about theirs.
The Panel:
Chris, O'Neil, Managing Director, Einhell Australia
Einhell Australia Pty Ltd is a subsidiary of the German power tool and garden company Einhell Germany AG.
As Managing Director, Chris was chosen to manage the company's entry into the Australian market in 2010, and spearhead their strategy and growth. Chris' team is based in Head Offices in Melbourne. His goal is to maximize the product design and development strengths of the German parent and build a strong long term business in Australia in power tools, power garden and pumps.Prior to joining Einhell, Chris was Vice President of Sales & Marketing at NSR Australia and held senior posts at toy company Mattel and beverage company Diageo. As an Executive representative on the panel, Chris brings breadth of experience in Sales and Product Management across a range of industries and his insights into effective stakeholder management and leadership.
Paul Albergo, Head of Product at Origin Energy
Origin is the leading Australian integrated energy company.
Paul is head of Origin's Gas and Electricity products. Working closely with the Marketing Strategy team, Paul's team is responsible for the design and development of new energy plan solutions as well as managing the existing portfolio of products to ensure customer number and margin objectives are realised. Paul's 5 years of experience at Origin crosses both Marketing Strategy and Product development, while previously Paul spent more than 10 years in the tourism industry including an interesting stint at Melbourne Zoo in Marketing / Product Development roles.

Your Questions:
If you have a question about this topic please add it in the comments below or tweet it to @brainmates with the tag #bmtalk. We will add it to our panel discussion questions on the day.
Sponsored by: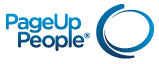 About Product Talks
brainmates started "Product Talks" in 2008 to facilitate conversations about the many common challenges faced by Product Managers. To fuel discussion, we've prepared a topic for each event. The sessions are generally led by Nick Coster who asks a series of questions and occasionally voices his own opinion. We encourage open debate so the group can learn from us and each other. On occasions, "Product Talks" is led by a guest speaker.
"Product Talks" is also a networking function. We're keen for Product Managers across different industries to meet up and exchange business cards. You never know where your next job offer will come from.
Please come with strong opinions and a desire to voice them!
There will also be a door prize draw for everyone who pre-registers and then provides their business card at the the event, so register now!
About brainmates
brainmates leads companies to develop customer-centric products. We help clients to articulate their customers' needs and create products their customers love.
As Product Management People, brainmates
consults
,
trains
and provides
resources
in product marketing, planning and development.
We collaborate with clients in a diverse range of industries that include digital, telecommunications, entertainment, biotechnology, finance and not-for-profit. Drawing from broad Product Management experience, our methods can be applied to products, services and website development.
Find out more about us, our thoughts, and what we can do for your company.