PROAQUA Australian Prawn Farmers Association Symposium 2021
The Proqua Australian Prawn Farmers Association Symposium 2021 Positively Prawns! Unprecedented industry growth! Be a part of it!
About this event
Tickets on sale now!
Online webinar presentations and face to face symposium opportunity!
The Australian prawn farming industry is undergoing a period of significant growth with a current farm gate value of circa $130 million projected to grow to $500 million within the next five years. The industry focuses on providing high quality and high value product to the Australian retail sector (and soon export) and is supported by world leading researchers.
The 2021 theme is "Positively Prawns" and will showcase everything positive about the Australian prawn farming industry. Presenters and attendees are from all industry connections including, but not limited to AgTech, aquaculture farming, marketing, feed production, research, retail, government agencies, consultants, logistics and suppliers.
This is an exciting opportunity to join us for one or both parts of the Symposium. Part one is the online pre-recorded presenter webinars from a range of presenters from the industry to be launched mid-July, and Part two is an in-person afternoon with the prawn farmers including presenters, workshop, student posters, networking and all followed by the grand gala dinner!
Part two of the program (6 August 2021) is below:
Start Finish Session
12:30pm 1:00pm Registration
1:00pm 1:30pm Student Posters presentation and Q&A – Positively Prawns!
1:30pm 1:45pm Guest speaker
1:45pm 3:00pm Networking and Workshop – Positively Prawns! Topic: "What are the top 3 priorities we need to focus on for the future?"
3:00pm 3:15pm Meet and thank our sponsors session
3:15pm 4:30pm Peckakucha session – 5 speakers – 20 seconds each for 20 slides!
4:30pm 5:30pm President Welcome drinks
7:00pm 11:00pm Grand Gala dinner
Note: Prior to 12:30pm guests to make their own arrangements for lunch before the action packed afternoon. Catering and refreshments will be supplied at the Presidents Welcome Drinks and the Gala Dinner.
The program is subject to change and subject to all required COVID restrictions.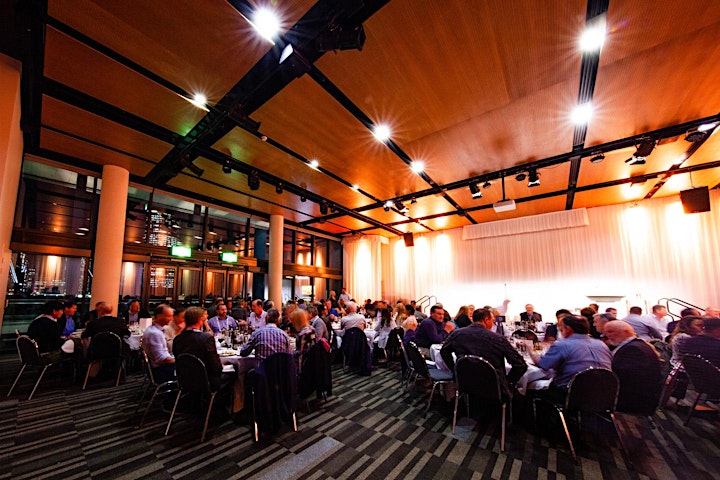 Organiser of PROAQUA Australian Prawn Farmers Association Symposium 2021