Event Information
Location
510 Rivers Road Organic Farms,
Canowindra, NSW 2804
Australia
Description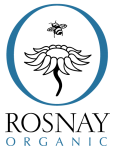 INVITATION TO THE PRIVATE SCREENING OF
INTERNATIONAL AWARD WINNING FEATURE FILM
54 DAYS
FOLLOWED BY A Q & A SESSION WITH THE FILM'S DIRECTOR
28th MARCH 7.30PM
(Doors Open 6.30pm Screening Starts at Sunset - c 8pm)
"…snowballs quickly with a second half that's utterly engrossing" Film Ink (AUS)
"10/10. Should be on everyone's to watchlist!" Fraking Films (USA)
""4 Star Bunker Brilliance, Indie Film at its Best" Road Rash Reviews (UK)
We are delighted to announce that following the success of Flickerfest's Short Film Festival in our gardens, we will have a private one-off screening of 54 Days on Saturday 28th March 2015 to all the friends of Rosnay Organic Wine. But 54 days is no ordinary Feature film.
Not only is 54 Days generating great International Reviews (check out their website for details of all their reviews - www.54daysthemovie.com) but it is currently on the International Film Festival Circuit and has won no less than 6 Awards – including the Grand Jury Prize at the Idyllwild International Festival of Cinema in Southern California earlier this year. But there is one further thing that makes 54 Days extra special to us and hopefully to all our friends in Canowindra – WE HELPED MAKE THE MOVIE !!
At last year's Flickerfest festival, I met the film's director, Tim Lea. Over a few Rosnay Organic Wines, he pitched me the idea of Rosnay Organic Wine being featured in the movie in the form of product placement. So Rosnay Organic Wine is in the movie and wait for it - as a result of the wine the whole story in the movie changes direction - how cool is that! (You have to come and see the movie just for that !)
54 Days is a Psychological Thriller about five people trapped in a 1960's Nuclear Shelter after an attack on Sydney. You can check out the official trailer here
Since being featured in the movie, Rosnay Organic Wines has been seen in:
Andorra, (Northern Spain)

Idyllwild (Southern California),

Sunset Boulevard, Hollywood and

Arkansas, the birthplace of Bill Clinton (last weekend).
We are also delighted that Tim Lea, the movie's director from Sydney, has volunteered to come and join us to introduce the movie and to do a Q&A session afterwards. It just gets better and better!
Because we were a product placement partner in 54 Days, it is a private screening and only open to friends of Rosnay Organic Wines - and all we need to do is cover the costs of us keeping the projection equipment and having the projectionist for an additional week to show this great movie..
So if you want a great evening in the open air watching an International award winning film - and not some Hollywood bubble gum movie - with excellent reviews, meeting the film's director, whilst drinking some of the finest Organic wines around then book your tickets now as we only have a maximum of 100 seats. And they are only $10 !!
Feel free to bring a picnic (a BBQ will be available) and come down early (doors open 6.30pm) to get the best seats in the house.....See you there!!
Film Content: this is a private screening of 54 Days ahead of any theatrical release and has yet to be formally classified The movie does contain adult themes, some coarse language, and some violence and is recommended for a mature audience.
Date and time
Location
510 Rivers Road Organic Farms,
Canowindra, NSW 2804
Australia