Description
Alumni & Friends of Monash Law



Exclusively for our valued Alumni and their friends, this is an exciting opportunity to take part in this select Masters elective for professional development without the onerous requirements of a full student enrolment.
Learn about and discuss the nature and operation of private investment law in Australia, examining how the venture capital and private equity industries operate locally and internationally.
CLASS DATES: 12, 13, 16, 17 October 9.00am - 4.30pm
Dual Delivery Mode
This is a dual delivery mode where Alumni & Friends registrants and Monash students share their classroom experience. Registrants are not enrolled as students and do not complete unit assessment for credit.
Overview
Examining how private investments funds are structured with focus on the taxation treatment that applies to such investment, you will explore relevant regulatory matters. A comparison of the international aspects of private investment law is made, analysing a range of government tax and other incentives that are designed to encourage investors to commit capital to start-up companies. Australia's superannuation system is considered, with a particular focus on its relationship and interaction with private investment law.
Outcomes
On completion, registrants will be able to:
apply knowledge and understanding of recent developments in relation to private investment law with creativity and initiative to new situations in professional practice and/or for further learning;

investigate, analyse and synthesise complex information, problems, concepts and theories in relation to private investment law;

conduct research in private investment law based on knowledge of appropriate research principles and methods; and

use cognitive, technical and creative skills to generate and evaluate at an abstract level complex ideas and concepts relevant to private investment law.
Who should attend:
Law, govenment and allied professionals with an interest in private investment and superannuation law.
24 CPD units
Please check with your CPD scheme to confirm how many units you can accrue.
---
Presenters: Professor Stephen Barkoczy & Tamara Wilkinson BA, LLB (Hons), GDipLegalPrac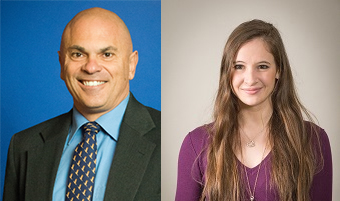 Stephen Barkoczy has lectured, researched and practised widely in the areas of taxation, superannuation and venture capital law. He was a Consultant with the law firm Blake Dawson (now Ashurst) for over 12 years and has served as Chairman of the Law Institute of Victoria's Tax and Revenue Committee and Principal Examiner of its Tax Law Specialisation Program. In 2011, he was appointed to the Venture Capital Committee of Innovation Australia.
Stephen has consulted with government departments and agencies (including the Commonwealth Treasury and Australian Taxation Office) and been appointed to government expert panels (including the Advisory Panel to the Board of Taxation). He has also been a Chief Investigator on a number of research and consultancy projects, including ARC Discovery and Linkage projects. His most recent project is entitled "Designing World Class Venture Capital Programs to Support Commercialisation of Australian Research". In addition to teaching at Monash, Stephen is a member of the International Faculty of the Institute for Austrian and International Tax Law at the Vienna University of Economics and Business where he lectures in its LLM program in International Tax Law.
Tamara Wilkinson is a Research Assistant in the Faculty of Law at Monash University and a co-author of Venture Capital and Innovation Law and Policy. She has been researching innovation and venture capital law for over three years and is responsible for managing the 'Designing World Class Venture Capital Programs' Australian Research Council Grant project.
More Information
Nina Massara
P: +613 9903 8528
Single Unit Study
Please visit the Monash Postgraduate Law website if you wish to enrol in this class as a single unit enrolment for university credit or award. (Eligibility criteria apply.)