Description
PrivacyCampTO: Privacy for Everyone
March 19, 2011 // The Rogers Communication Centre @ Ryerson University
9:00 am Free organic vegan breakfast and chatting
9:30 am Opening circle
12:30 pm Free organic vegan lunch
5:00 pm Close
Following the success of the first PrivacyCampTO last year, PrivacyCampTO2 returns with a focus on children, youth, people with disabilities and digital privacy.
We are happy to announce that all attendees will get complimentary morning snack and lunch included with their tickets. We are excited to announce that all of the food, provided by Camros, is organic, local, GMO free, and vegetarian with vegan and gluten free options (not to mention extremely delicious!)
NOTE about donation for holding tickets: Based on the past experiences of other unconferences we are asking for a $10 donation to get a register to hold your spot at the event. Your $10 will be donated to Gimp Girl. However, the single biggest reason for asking for this small donation is to ensure that those who register fully intend to attend. What we don't want are people registering their name merely as a placeholder, and consequently prohibit someone else from attending who would otherwise end up down the wait list. If you would like to attend, please register above. If for any reason $10 is something you or your organization cannot afford, we'll waive the fee without question (contact kate at atmosphereindustries dot com)
Please also note that by registering your name, company and blog (if you include these) will be listed on the list of attendees (below) so that other attendees can get a sense of who else is coming. Please feel free to use a last initial instead if this is an issue for you.
Hosted by: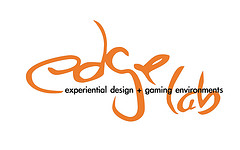 The Experiential Gaming and Design Environment (EDGE) Lab, Ryerson University
Lead Sponsors:
Sponsors:

hashtag #pctor
Twitter @privacycampto