Princess Alexandra Hospital World Head and Neck Cancer Day 2020 (CANCELLED)
Description
SORRY! THIS EVENT HAS BEEN CANCELLED.
Full refunds for those that had registered were processed through Eventbrite on 25 March 2020. The refunds will be returned back onto the method of payment used to pay for the registration.
The International Federation of Head and Neck Oncologic Societies (IFHNOS), together with 55 head and neck societies, 51 countries, several government agencies, and the Union for International Cancer Control (UICC) observe World Head and Neck Cancer Day.
The PA Hospital ENT Department will hold sessions of:
Current Research

Current Patient Management and Nursing Practices

Current Surgical Practices
Join us in the TRI Auditorium for the sessions and morning tea.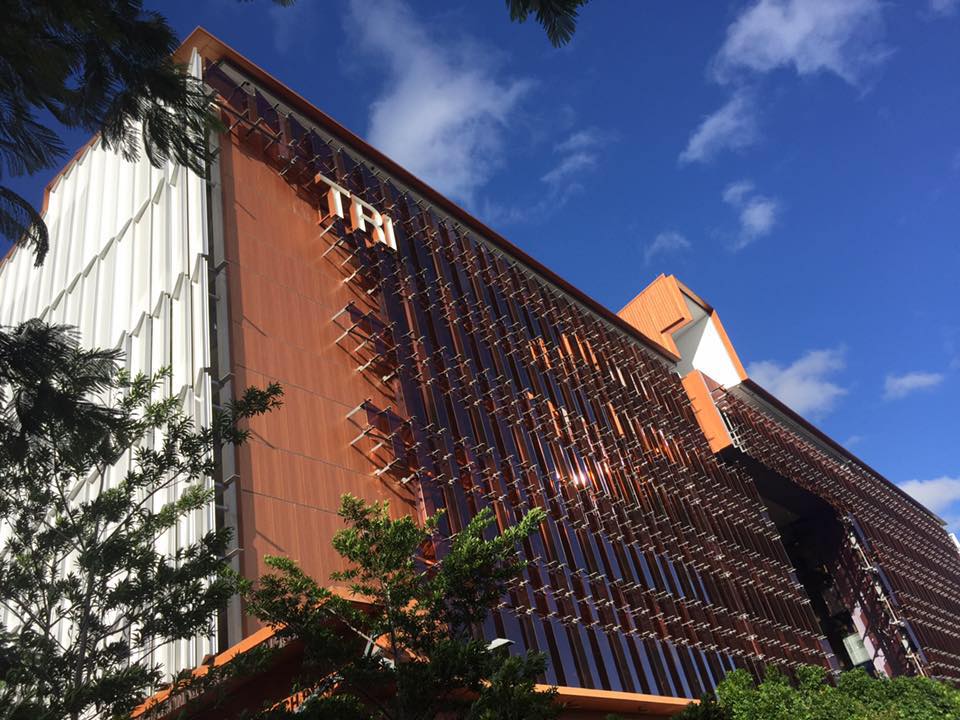 2020 PROGRAM
Coming soon!
2019 PROGRAM
8.20am - Opening: Dr Michael Cleary / IFHNCO Overview: Prof Panizza
Current Research
8.30am - The moving target of cancer: Dr Fiona Simpson-Fraser
8.50am - HPV and H&N cancer: Dr Annika Antonsson
9.10am - Clinical Trials: Prof Panizza
Clinical Management
9.30am - Robotic surgery: Dr Sam Dowthwaite
9.50am - Dental rehab: Dr Martin Batstone
10.10am - Radiation Oncology: Dr Howard Lui
10.30am - MORNING TEA
Patient Management and Nursing Practices
10.50am - CNC Oncology: Di Scultz CNC
11.10am - QOL initiative: Laurelie Wishart
11.30am - HME access: Kelli Hancock
11.50am - Exercise for cancer patients: Dr Carolina Sandler
12.10pm - Musculoskeletal issues: Dr Elise Gain
12.30pm - Effective communication and referral: Brigid Hanley
12.50pm - EVALUATION AND CLOSE
CONTINUING PROFESSIONAL DEVELOPMENT POINTS
Nurses: Attendance can contribute 4 points towards annual CPD requirements.
GPs: Can self-record two CPD points per hour for this activity. It is the GP's responsibility to log onto the RACGP website and record the activity information.
---
FAQs
What's the cancellation / refund policy?
If an EVENT is cancelled by the organiser, the attendee will receive a FULL refund, including Eventbrite fees.
If an ATTENDEE has to cancel their registration, please see the cancellation / refund policy below:
--To cancel your registration, please do so through Eventbrite, or contact Sandra at the PA Research Foundation / 07 3176 2359.
--Up to 7 days before the event, refunds will be given (less a $5.00 cancellation fee and less the Eventbrite fees of $1.25).
--Within 7 days of the event there will be NO refunds.
Refunds will be on the same method of payment used to pay for registration. Please note that if paying by PayPal, fees incurred by PayPal may not be refunded.
How can I contact the organiser with any questions?
Please contact the Conference Coordinator, Shirley Littlemore / 07 3176 5266.
How can I register and pay?
Register via Eventbrite and pay securely online with a credit card (Visa/Mastercard/Amercian Express).
For payments by cheque or direct deposit, please contact Sandra at the PA Research Foundation / 07 3176 2359.


---