Description
Primary School Dance Competition (PSDC)
Saturday 19th August 2017 - 330pm - 830pm
at Williamstown Town Hall, 104 Ferguson Street, Williamstown, VIC 3016
---
PSDC is a freestyle dance competition with an aim to encourage students to participate in activities beyond learning. It is a platform to promote teamwork, boost confidence levels and inspire students to connect culturally through the art of dance.
PSDC believes that through this competition students will have an opportunity to develop important life skills, such as discipline, confidence, self-esteem and focus. One of the greatest benefits of dance is that it sparks a student's imagination and nurtures individual creativity in a unique way.
PSDC provides a platform for the Primary school students (Yr1 – Yr6) to interact at various levels make friends, learn to work on a project like a team, build confidence and leadership skills.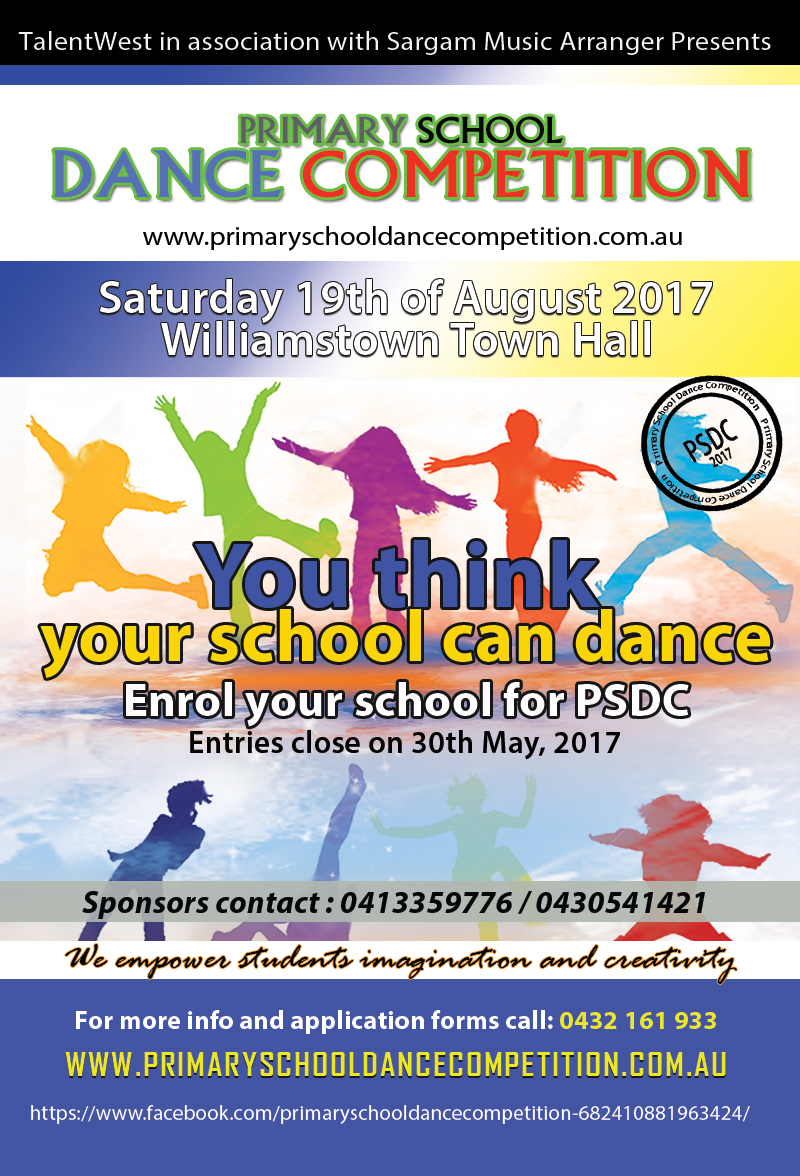 Entry by Ticket.
General admission $15.
Kids below 5yrs free (no seat)