Description
Connecting Big Ideas In Maths: What, Why and How?
The 'Connecting Big Ideas in Maths' conference provides strategies and tools for a whole-school approach to connecting the 'Big Ideas' in primary mathematics, to help transform the teaching and learning of mathematics at your school.
Registering your team is easier than ever!
We know that schools can be busy places. So for our Big Ideas conference we've made it easier than ever to secure your spot. No need to register or work out who's going to which session.
Simply:
Decide how many tickets you need

Buy them

Turn up on the day
Easy!
We can't wait to see you there.
Who should attend?
This is a school team-based conference. Schools can send a team of up to eight educators, however, individual delegates may still attend as it will be a wonderful networking opportunity with up to 200 delegates in attendance. For larger school teams, please contact Anita. Your school team could include the following educators:
Classroom teachers, K-2

Classroom teachers, Y3-6

Numeracy / Mathematics Coordinator

Instructional Leaders

Head of Curriculum

Principal, Deputy Principal, Assistant Principals
What to expect
Spend a whole day learning with Anita and Tim. Connect with your team, be inspired with 5 ground-breaking sessions (no need to choose sessions or change rooms!) and wrap up with a dedicated planning session for you and your team.
Theme: Connecting big ideas in maths: What, why and how?
The Big Ideas in maths are where many student 'Aha!' moments come from, and are one of the cornerstones of deep mathematical understanding, as opposed to solving mathematical problems through learning techniques which do not necessarily reflect or use deep mathematical thinking.
The Big Ideas in maths run through all grades and ages, and are underpin many areas of the curriculum. They form one of the foundations of a Whole School Approach to Mathematics, which sits at the heart of high quality mathematics teaching and learning.
What you'll get out of it

Know what the Big Ideas in maths are and why they're important

Learn how to work smarter, not harder in classrooms

Gain strategies and tools to lead a whole-school approach to maths, grounded in current research

Develop a deeper understanding of how student learning progresses in mathematics

Learn how to use the interactive online NSW Mathematics K-10 Syllabus to make the maths visible

Leave with research-informed ideas and ready-to-use classroom resources

See the strategies in action with 30 days free access to demonstration lesson videos
---
Accreditation
Completing Primary Mathematics Conference 2018: Connecting Big Ideas in Maths – What, Why and How? will contribute 5 hours of NESA Registered PD addressing 2.5.2, 6.2.2, 6.3.2 and 6.4.2 from the Australian Professional Standards for Teachers towards maintaining Proficient Teacher Accreditation in NSW.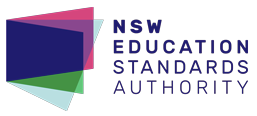 ---
Further details
Visit the conference website www.connectingmaths2018.com.au to:
download the flyer and program

find out about the venue (transport and free parking)
Contact
Anita Chin - Conference Producer
anita@anitachinmaths.com.au 0417 232 486
Cindy Pellas - Conference Coordinator
cindy@anitachinmaths.com.au 0400 538 751
Sign up to our Facebook event to get updates on speakers, topics, food choices and goodies. Plus chances to vote and win!
---