Teachers and parents are invited to hear Sally Rippin speak about her new series to engage, empower and excite very beginner readers !
About this Event
Our Book Chat for Primary School Teachers and Librarians are very popular: packed with bookish goodness for time poor people. We've had such a strong response and they've grown wonderfully over the last two years!
We're very excited that for Term 1's session we get to have a chat with Sally Rippin about her brilliant new first reader series School of Monsters!
Sally will be in conversation with specialist literacy teacher, Gisela Ervin-Ward, who will bring to the discussion her expertise of working with children with learning difficulties, dyslexia and those who need support with reading, writing and spelling.
Sally Rippin is Australia's best selling female author and has won the hearts of millions of kids with her Billie B. Brown and Hey Jack series, as well as the much loved Polly and Buster. So, when she attended one of these very Book Chats a couple of years ago, she learned of a gap in the market - books that created a bridge between educational school readers and engaging stories for parents to share with their kids at home.
Don't worry, there'll be time for questions after the chat!
Following the discussion, Michael will bring us up to speed on key new releases, point out upcoming titles to keep on your radar and generally share recommendations over great Lit-Circle reads.  This has proven to be a valuable segment to those trying to keep their avid reading students up to date, or engage their less enthusiastic readers.
This will be a hybrid event:
we have a (COVID-safe) limited number of tickets availble for those wanting to join us in the shop in real life: drinks and nibbles will be provided.
or
Livestream the event! Appropriate links wil be emailed to ticket holders.
A certificate of attendance can be provided for professional development purposes if required.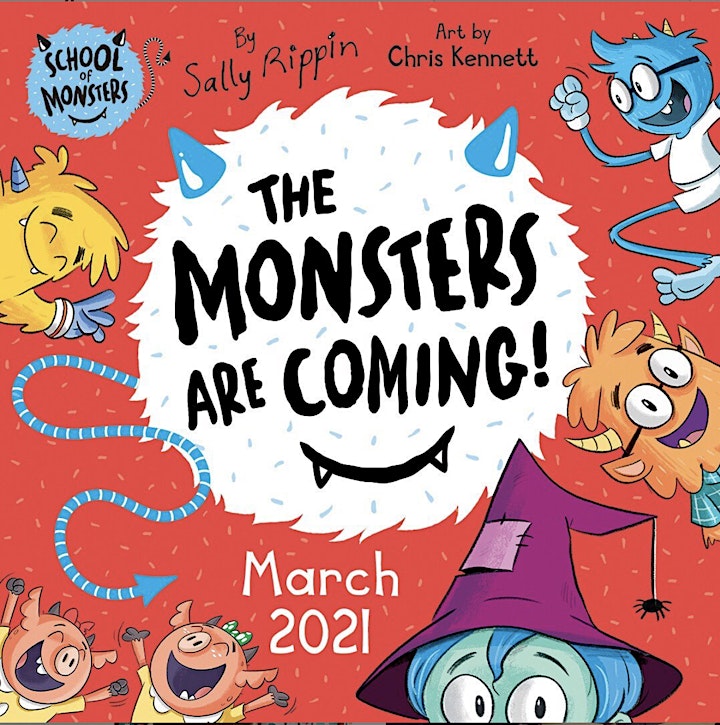 About the books:
Welcome to the School of Monsters: the funniest, silliest and most accessible series for first readers!
Start by reading only the last word on every line and work your way up to reading the whole story. With tumbling rhymes and an infectious sense of humour, the weird and wonderful students at the School of Monsters are guaranteed to spark a love of reading!
Deb and Dot are twins and complete opposites. Deb is friendly and everyone likes her – but Dot doesn't quite know how to play nicely with the other monsters! Can Teacher Ted help the twins out with a plan?
You're not supposed to bring your pet to the School of Monsters if you haven't fed them yet. But Mary LOVES her little pet! Surely it will be OK to sneak him inside her hat just for the morning...
Hairy Sam just can't help himself. He LOVES bread and jam! But what happens when he gets sticky jam all over the school and the other monsters? He'll have to figure out a way to save the day...
Ever since Pete tripped over his long legs and enormous feet, he refuses to run races with the other monsters. But what happens when Jamie Lee gets stuck in the mud down the well? It will take a special someone to help rescue her!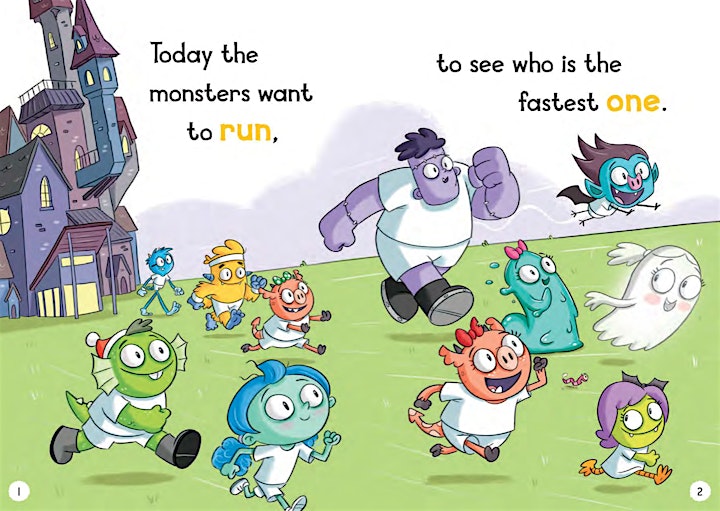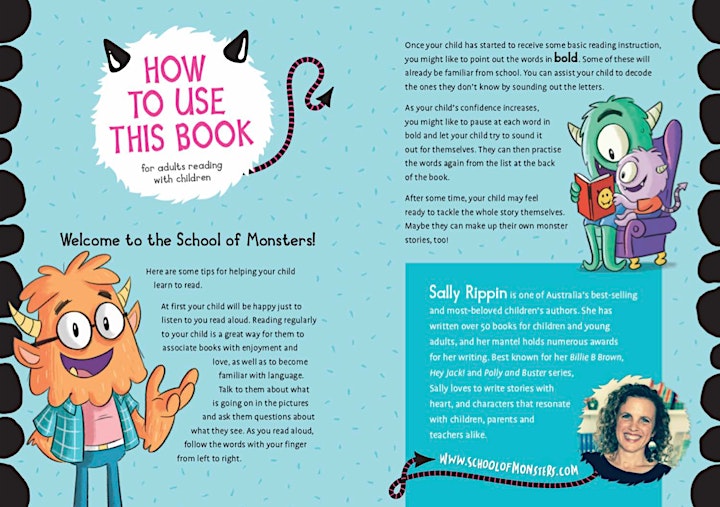 About Sally:
Sally Rippin is one of Australia's best-selling and most-beloved children's authors. She has written over 50 books for children and young adults, and her mantel holds numerous awards for her writing.
Best known for her Billie B. Brown and Hey Jack series, as well as the much loved Polly and Buster Sally loves to write stories with heart, as well as characters that resonate with children, parents and teachers alike.
Sally has been a great friend to us at The Little Bookroom, we've been very fortunate to have hosted many wonderful events with her in the past and it seems fitting that she is our first in-real-life special guest for 2021.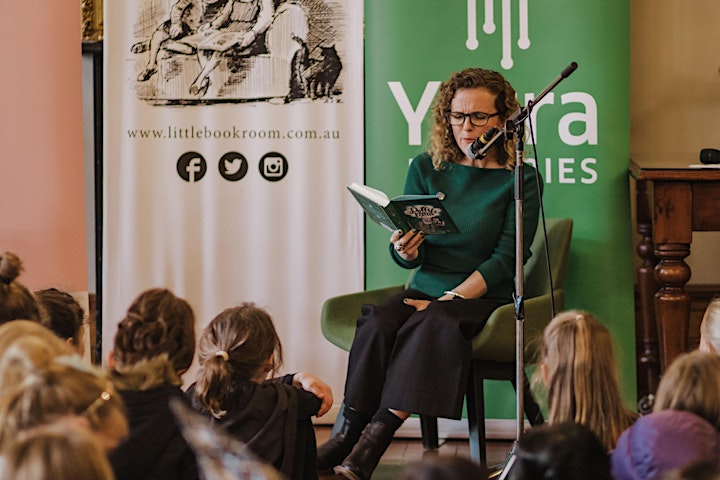 About Gisela:
Gisela Ervin-Ward is a qualified specialist literacy teacher and Accredited Member of the Australian Dyslexia Association (AMADA). She works in the Macedon Ranges with children with learning difficulties who need support with reading, writing and spelling.
Gisela retrained to become a literacy specialist after her son was diagnosed with dyslexia and wasn't getting the help he needed at school. This experience made her an advocate for evidence based teaching of children with dyslexia, an experience she wrote about for the Feminist Writers Festival.
The foundations of Gisela's work in inclusive education were formed by years of working on child focussed social inclusion and education on international development projects in South East Asia.
One day she hopes that the children she teaches will get the chance to read one of the childrens books she is working on in her spare time. In the meantime she enjoys giving them the chance to enjoy other people's stories.
www.podliteracy.com @podliteracy @giselaervinward