Location
Victorian Pride Centre
81 Fitzroy Street
#79
St Kilda, VIC 3182
Australia
Join a free event for LGBTIQ+ people interested in working in Tech. Find out from those working in Tech how to navigate the industry.
About this event
Interested in a career in technology, but worried that as an LGBTIQ+ person that you won't fit in, or feel included? Want to understand the best way to navigate the industry? Concerned that the industry is just 'fixing servers'?
Whether you are a tech student, graduate or someone in another industry considering a career change to technology, this free panel discussion and Q&A session has been designed with you in mind.
Live at the Victorian Pride Centre, Australia's first purpose-built LGBTIQ+ Centre, and streaming online, you will hear from IBM and Splunk employees and representatives from Queers In Science and Thoughtworks.
Have your questions answered by a Q&A audience with questions taken from the live audience.
Facilitator: Dr Bree Gorman (Diversity and Inclusion Consultant)
Speakers:
Dr Mohammad Taha (Queers in Science)
Abbie Clark (IBM)
Ben Caunt (Thoughtworks)
Martha Creedon (Splunk)
Taijan Gan (IBM)
Panel Discussion 6pm - 7.15pm, followed by pizza and non alcoholic drinks served live at the Pride Centre 7.15pm.
Door Prizes for guests at the Victorian Pride Centre on the night.
Register by 9am, Tuesday 24 May.
All registered participants will receive an online link on 24 May. We encourage you to come to the Pride Centre if you are in Melbourne to experience this fantastic new LGBTIQ+ centre and have your questions answered during the Q+A. Not to mention the pizza :)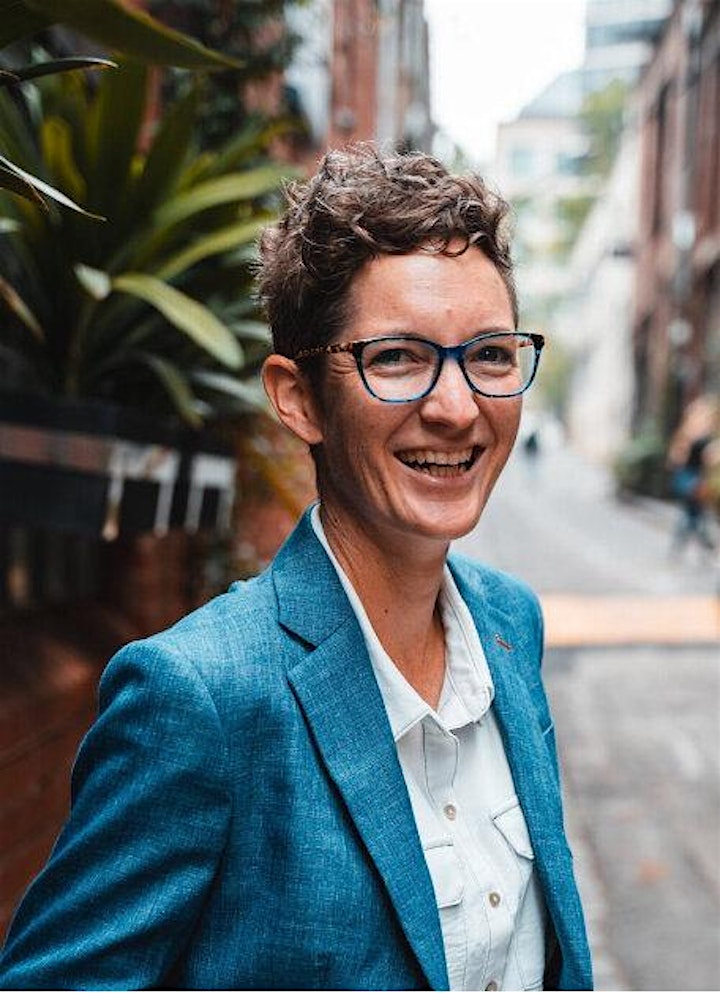 FACILITATOR:
Dr Bree Gorman (they/them)- Diversity and Inclusion Consultant
Since late 2019, as Managing Director of Bree Gorman Consulting, they have worked with companies across a wide variety of sectors delivering diversity and inclusion strategies, policy reviews, research projects, inclusion audits and diversity and inclusion training. Bree applies their business acumen, research skills and knowledge translation capabilities to the work of diversity and inclusion, developing solutions and providing advice that is practical, achievable and backed by a deep understanding of the barriers to equality that exist within our workplaces.
Their lived experience of working in a male dominated area and coming out as genderqueer and bisexual in the middle of their working life brings with it a heightened awareness of identity and its importance in the workplace.
In a former life Bree attained a PhD in Analytical Chemistry and worked as an industry partnership manager connecting academics with researchers to solve real world problems.
"The world needs LGBTIQA+ people in tech. Almost all of our global problems require out of the box thinking - that's what we (queers) do best! Come along to this session to hear about how you can find safe, supportive tech workplaces that will allow you to build a fulfilling and exciting career".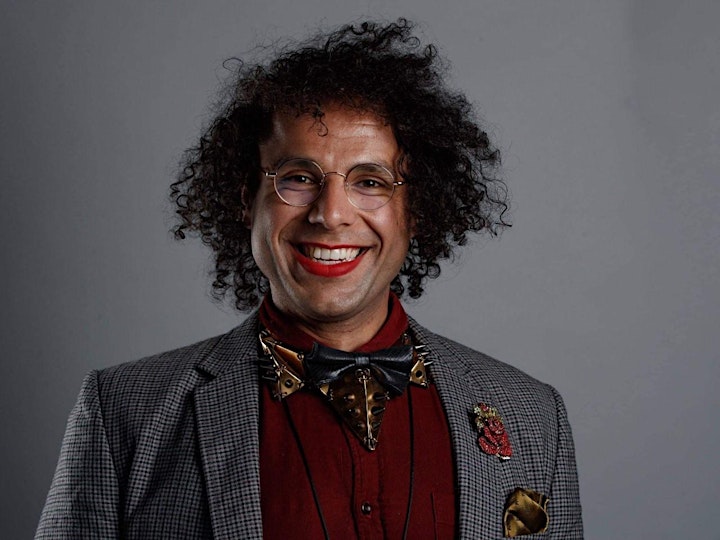 SPEAKER:
Dr Mohammad Taha (they/them)- Queers in Science, co-chair of Victorian chapter.
Dr Taha is a non-binary trans queer person of colour, advocate, scientist, engineer, reader, writer, and aspiring filmmaker. They are research fellow at the Faculty of Engineering and Information Technology at the University of Melbourne.
Mohammad is fascinated by the building blocks of the universe (or potentially the multiverse) and how we can use them to construct our collective future. From climate change and the future of electronics to fighting bigotry and injustice Mohammad is sure we can face it all.
Dr Taha believes that diversity must be intersectional and sophisticated to truly capture and enhance the experiences of people who belong to multiple minority groups. To Dr Taha gender, sexuality, STEMM, and creativity are intertwined and they use all of them to do science and compose words to invoke thought and self-exploration.
"Queer and trans people generally, and people of colour at the intersections specifically, are always the first, one of the few, or the only one in their organisations. There are reasons for that but the one thing we can all agree on is we need more queer people in STEMM. I want us to have conversations about the reality of being the first, one of the few, or the only one and how we can stop questioning our worth, be the best at what we do, and look after ourselves through the community, advocating for more, and for good inclusive policy."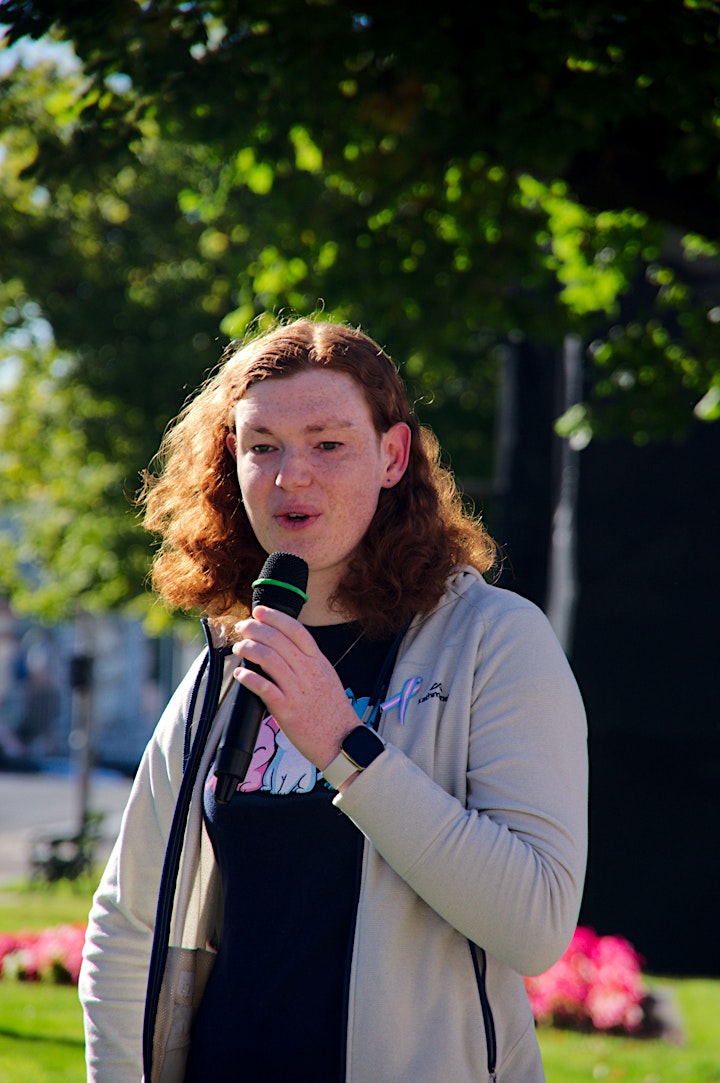 SPEAKER:
Abbie Clark (she/her) - IBM
Abbie is a trans woman working for IBM for the last 6 years in regional Victoria.
Abbie came out as trans while working for IBM back in 2019 and has been happily supported along her entire journey by friends, family and IBM.
Join IBM Application Developer, Abbie Clark at our online event My Queer Career in STEM to hear from our panel of Queer Techs and ask your questions about working queer in STEM workplaces.
"We all have a variety of different experiences with being queer in the workplace, and everyone has a different story to share, so come and hear from a bunch of queer professionals as we tell our stories. My story is of transitioning while at work, having been there 4 years when I came out."
Abbie is a trans woman working for IBM for the last 6 years in regional Victoria who came out as trans while working for IBM and has been happily supported along her entire journey by friends, family and IBM.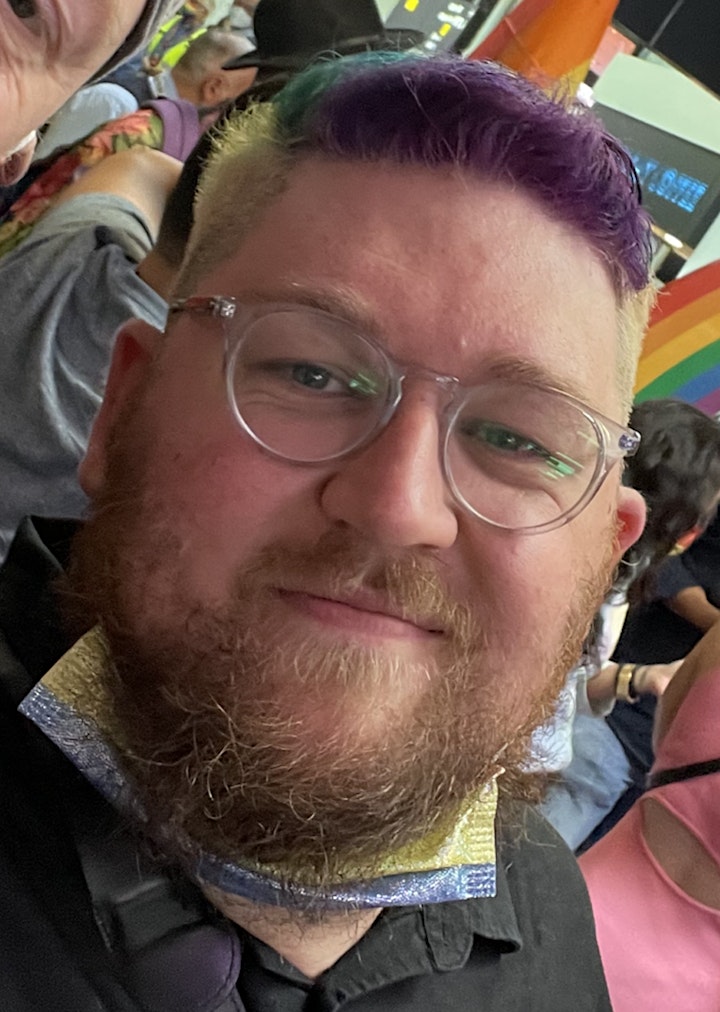 SPEAKER:
Ben Caunt (He/Him ) - Thoughtworks
Ben is currently a Digital Product Shaped Person & Belonging Lead for Thoughtworks in Australia .
Started life in Financial Services, working for a Big 4 bank across retail and business banking, Ben got an opportunity to join a project team as a subject matter expert and that's where his career in tech started. After working in a few software companies and start ups he joined Thoughtworks as a Business Analyst and Product Manager.
Throughout his time at Thoughtworks he has both worked as part of and led software delivery teams and advisory teams. Passionate about bringing together engineering, design and strategy to create impact on customers, businesses, employees and the wider society.
He currently works as part of the Thoughtworks business in a non-client facing role creating experiences, spaces and communities that help Thoughtworkers not just fit in but actually feel like they belong and are able to make extraordinary impact in everything they do. He is a cis gay man and lives in Melbourne with his french bulldog Pinto and husband Simon.
"Building and creating technology is a team sport that requires so many different experiences, skills, capabilities and points of view to truly reflect the rainbow of the world in which we exist. We need more diversity in technology to help design and deliver the infrastructure of the future that includes EVERYONE".
SPEAKER:
Taijan Gan (she/her/hers) - IBM
TJ looks after Campus Programs & Talent Attraction at IBM. Taijan has worked in the Graduate recruitment space for 3 years, managing programs, events, social media and recruitment of graduates and interns in the IBM business. Having previously started her career in both the IBM Intern and Graduate Programs, she's passionate about creating opportunities for students to kickstart their own careers in technology.
"For any students currently studying, or who have completed their studies, the Pride in Tech event is a great way to get a glimpse into the technology industry and hear about the variety of opportunities and career pathways that exist, demystify the recruitment process and also learn more about the great programs, initiatives and support groups available at IBM and Splunk".
SPEAKER:
Martha Creedon, She/Her - Splunk
Martha is a highly experienced Recruiter and has worked in several roles as a Talent Recruiter for numerous Technology companies. She is passionate about Diversity & Inclusion in the workforce to ensure that people feel belonging and can bring their true selves to their roles.