Description

We're excited to announce the first dedicated training session for Presidents who run graduate groups or student societies affiliated to the Graduate Student Association. This is a unique opportunity for leaders of graduate groups to attend a leadership masterclass.

A 2-hour workshop delivered by the Centre for Workplace Leadership at the University of Melbourne, the training will help develop skills that are useful for graduate group leaders as well as for your future career as a leader.

The training is limited to 25 places. We are opening places only to one President (or nominee) from each Graduate Group. It is first to book in, first served.

This is a unique workshop, so booking in without attending is not acceptable. You will receive a certificate after participating in the session. The cost is $15, but if you attend and participate in the session the expenditure can be reimbursed through GSA reimbursement funding once you have submitted your receipt.

Key content and exercises:
Situational leadership and leadership strategies

Contextualisation of leadership through self-assessment

Strategies for stakeholder engagement

Strategies to negotiate and manage difficult situations and conversations
Venue: Multifunction Room, 1888 Building

Afternoon tea and refreshments will be provided.

Delivered by: Centre for Workplace Leadership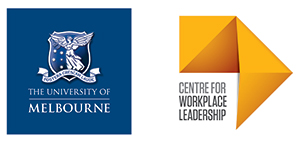 ---
GSA Programs Agreement
Before purchasing your ticket, please read the program Terms and Conditions, which includes our Pricing Information and a Refund and Close Door Policy: https://form.jotform.co/70178692664871
---