PRESENT with INFLUENCE for EXECUTIVES WORKSHOP - BRISBANE 26 Sept 2019

Thursday, 26 September 2019 from 9:00 am to 5:00 pm (AEST)
Event Details
Present with Influence for Executives Workshop - Brisbane
Presentation skills are a key success factor for experts in their field. Watch the video below to find out how presentations can help grow your business.
✓ You've seen those people.
✓ Yes, you know the ones.
The ones who seem to effortlessly light up a room and leave an impression on everyone before they've even said anything.
Captivate your audience.
Whether it's to a cast of thousands or in a meeting room, knowing your stuff doesn't always equate to having presence. Great speakers use a variety of techniques and skills to help them engage and connect with audiences.
This program will prepare you to deliver authentic and powerful presentations to help you stand out from the crowd and be remembered for your effectiveness and professionalism.
Ideal Audience: This course is aimed at team members at all levels and disciplines for presentations at meetings and workshops.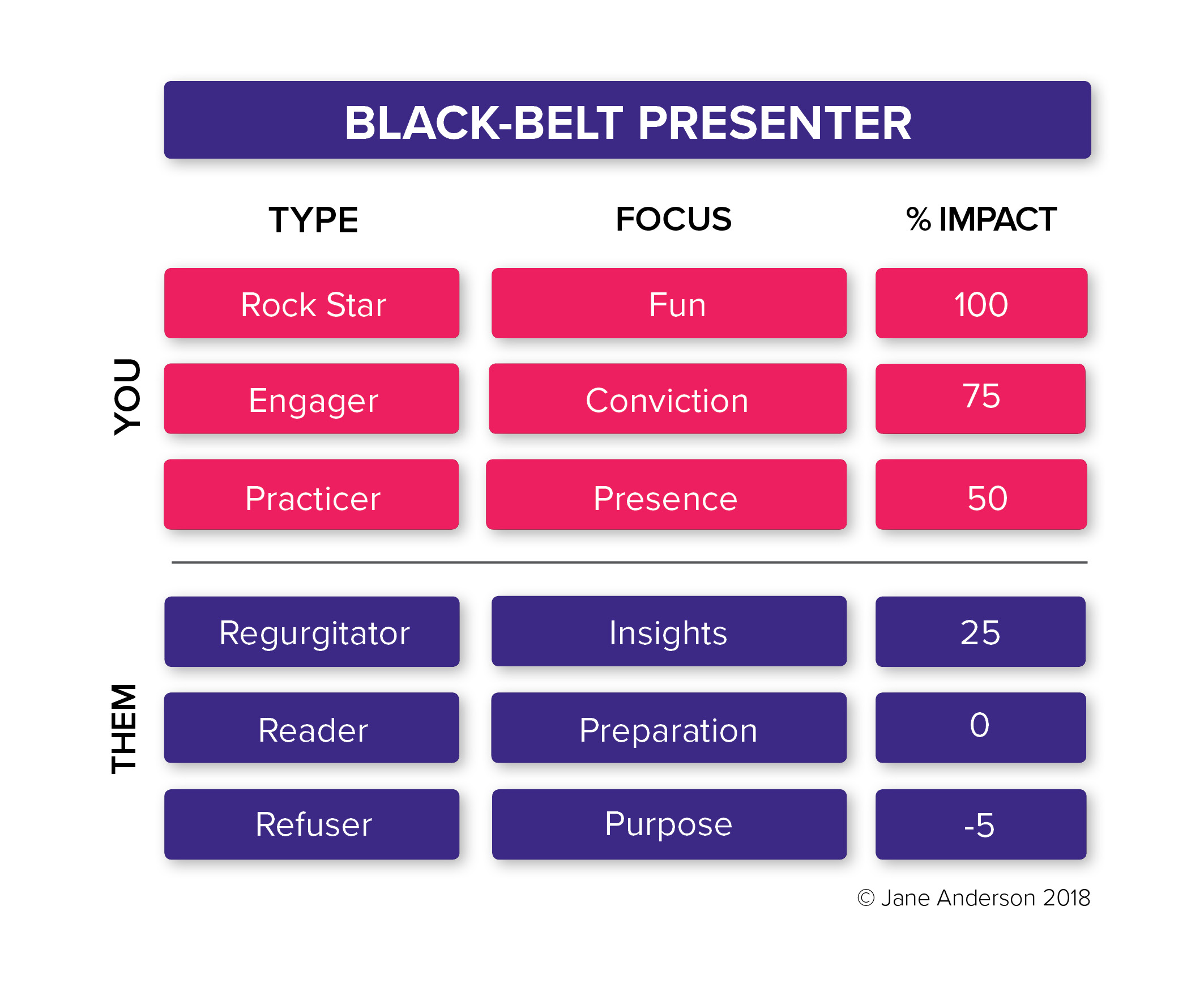 Through this Present with Influence Masterclass, you'll learn how to:
Plan, design and prepare a structured presentation to focus on outcomes and audience needs.
Develop high impact strategies such as storytelling, analogies and evidence to grab the attention of your audience and make them take you seriously.
Help your audience remember all your key messages long after your presentation.
Connect with your audience and be clear about what you want them to do.
Conquer your own nerves, fear, and anxiety and deliver with high impact and confidence.
Create a visual impact and bring the presentation to life by creating powerful PowerPoint slides.
Handle questions and speak confidently in prepared and impromptu situations.
Discover the best tips and tricks to rehearse so you sound natural on the day.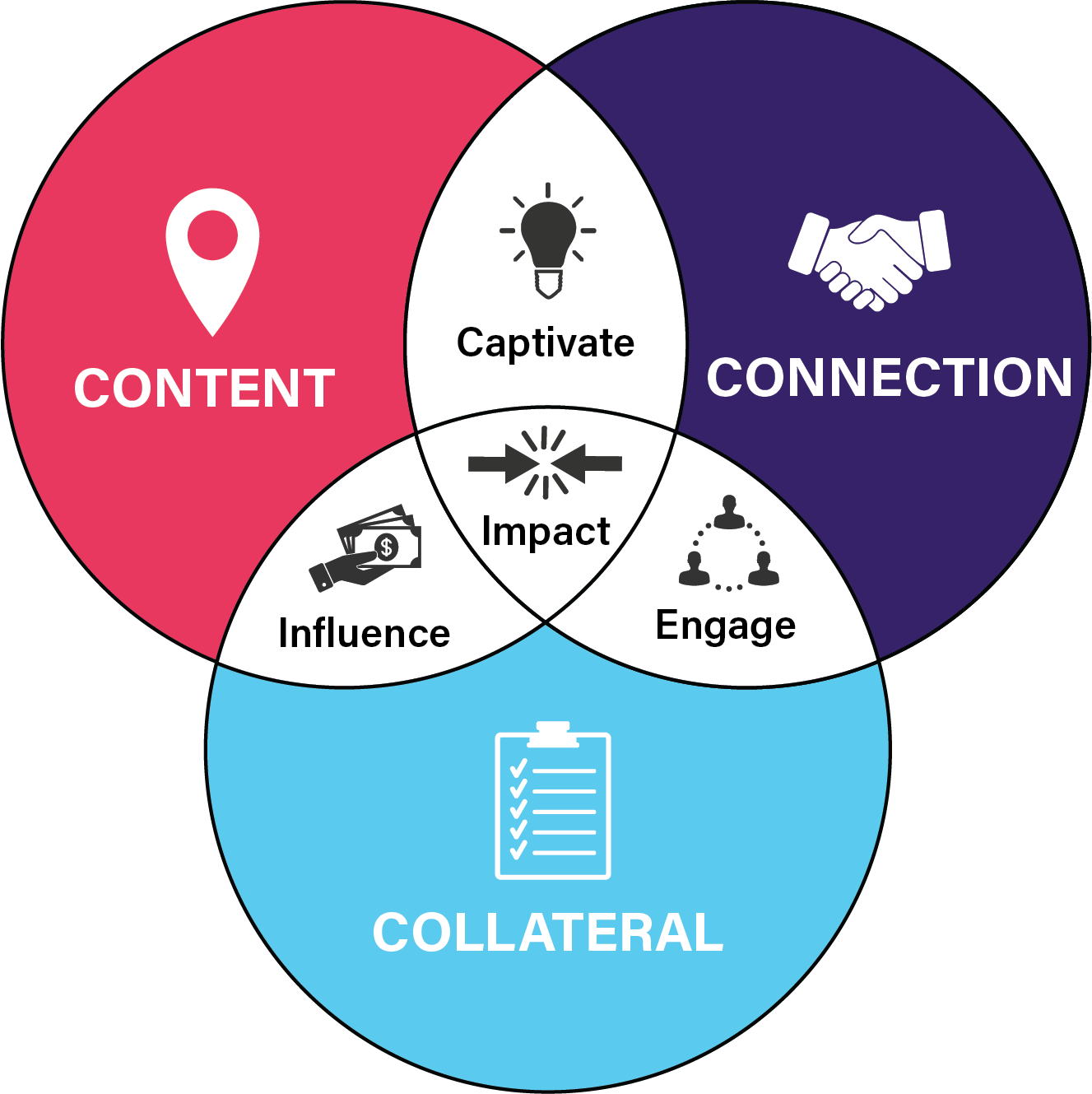 Bonuses you receive:
2 of my recommended books

 as resources to have on hand (valued at $30.00 each)

12 months access to the Influence Institute membership

 area with my videos, recommended TED talks and resources to use. (valued at $250)
If you'd like to have a chat about how I can help your teams or discuss one-on-one coaching contact support@jane-anderson.com.au today!
**PLEASE NOTE:
If you encounter any issues with payment, call us on 07 3841 7772 so we could process your card manually.
Terms and conditions:
If unable to attend the workshop and you provide 14 days notice you will receive 50% refund.
If unable to attend the workshop and you provide us 7 days notice you will receive a credit to use towards an alternative program.


---
Here's what some have said…
"Jane is an extraordinary thought leader. Here work on presence and impact helps us stay real and connected in a crazy online world. Jane is the real deal her work is measured and substantial."
Matt Church, Founder Thought Leaders Business School ♦ Top 10 speakers globally
"I love Jane's work, and I love who she is as a person. She takes her own medicine – her profile is ranked in the top 1% of LinkedIn worldwide, and Feedspot recently rated her blog at #23 in the top 100 most influential branding blogs globally. She's my go-to person for any thought leader who needs to improve their brand, and needs to get in front of people in a new market. She's also the person who supports me around my profile and branding – I feel very fortunate to be her client. More than that, she's an inspiring person who is a pleasure to work with. Not only is she the best in Australia at what she does, she's generous, straight, and brings joy to her work."
Peter Cook, CEO of Thought Leaders Global
"Jane is a refreshing and contemporary expert on all things 'presence'. Whether it's your branding, your LinkedIn profile and optimising its use or how you are perceived in your market. Her intellectual property, born from extensive experience makes her stuff just 'pop'! It's clear, insightful and a bit of a game changer when it comes to getting noticed for the right things…no matter your field or industry."
Lynne Cazaly, Speaker ♦ Author of Making Sense, Agile-ish, Leader as Facilitator, Visual Mojo & Create Change
"If you are wanting to get traction with your business growth, lead generation and LinkedIn, there is no better person than Jane Anderson. She is a complete Thought Leader in this space and even better, she acts and lives her recommendations and is a beautiful, generous person with it. She takes you from ideas to action super-fast! I am in awe of Jane's drive, willingness to share and leverage everything for impact. Jane truly connects and makes impact. She is a world leader and an amazing, inspirational woman with it. I recommend you connect with Jane and your business and life will be better for it!"
Kellie Tomney, Founders + Creators ►Founding Females►Personal Branding ► Employer Branding ►Leadership ►Employer of Choice

"This lady is all class and total depth. Jane knows EVERYTHING about brand and positioning. I had the privilege of seeing her present and was impressed with the thoroughness of her research and effectiveness of her strategy. Not only that, but her humility, sense of service, and generous energy is inspiring. Get in line – I'm hiring her first!"
Zoe Routh, Leadership Mentor ♦ Author of COMPOSURE and MOMENTS ♦ Leadership Trainer ♦ Speaker ♦ Adventurist 
"If you feel like you are not getting the traction from LinkedIn and you know that there must be more to it, it is time to tap into Jane Anderson's phenomenal insights. There are plenty of people claiming that they are LinkedIn "experts" but Jane delivers practical, tested strategies that work. She has tremendous knowledge and a deep understanding of how to build a meaningful network that matters. When you are ready to step up your LinkedIn impact, Jane Anderson is absolutely the best resource you will find."
Dan Diamond, TEDx Keynote Speaker ♦ Facilitator ♦ Leadership ♦ Motivational ♦ Burnout ♦ Performance
Change ♦ Author: "Beyond Resilience"
"Jane's experience and knowledge shine through in her ability to connect, de-clutter and shape the way we work online. Not only is she a wonderful positive presence and a joy to work with, her vision and drive make it all the more engaging. She creates a real impact for those she works with and for."
Nikki Fogden-Moore. The Vitality Expert – Coach for CEO's and Fortune 500 Entrepreneurs ♦ Author ♦ Speaker ♦ Corporate Vitality Specialist
"Jane is one of the most valuable speakers on Lead Generation and the value of LinkedIn. I had the pleasure of hearing her speak last year – she was clear, practical, and gave insights into the power of LinkedIn. I subsequently bought her book CONNECT and have implemented many of her recommendations. The result – a significant increase in my global network within my industry which has led to valuable working relationships. I post with more confidence and have had exponential engagement with my network."
Andrea Sheppersen, Dentist ♦ Business Growth Expert
Save This Event
When & Where

Ovolo Inchcolm
73 Wickham Terrace
Spring Hill, QLD 4000
Australia

Thursday, 26 September 2019 from 9:00 am to 5:00 pm (AEST)
Add to my calendar
Organiser
According to US Labour Data, by 2020 50% of the workforce will be self-employed. The ability to market & sell yourself is an essential skill for the future of work.

As Australia's leading Personal Branding authority, Jane helps experts & organisations build trust-based, high-impact communication with their staff and customers. Having helped over 20,000 people she has been featured on Sky Business, The Today Show, The Age, Sydney Morning Herald, BBC, Channel 9 & Management Today.

Jane holds one of the top 1% viewed LinkedIn profiles globally & is the host of the #1 ranked "Jane Anderson Brand You Show" Podcast in iTunes. She was nominated for Telstra Business Women Awards in 2014, 2016 & 2018.

The author of 5 books, she is one of 12 LinkedIn Influencers in Australia & NZ & her blog has been voted in the top 25 branding gurus globally. She is also the creator of the Lead Generation Indicator, the world's first diagnostic for experts to identify business growth gaps in their practice.

PROGRAMS:
♦ Power Up Program Business, Leadership and Career Growth Program for Female Industry Experts
♦ Expert to Influencer: Growth Program for Experts earning $500K+
♦ Influence Institute, Online and Face to Face Learning for Experts and Staff
Worked with:
International Rice Research Institute, Wesfarmers, Virgin Australia, IKEA, LEGO, Mercedes-Benz , La Trobe Institute of Molecular Science, Australian Medical Association, Shell Energy, Deakin University, and Griffith Uni.
What some have said...
"Within four weeks of making a couple of modest tweaks, Jane Anderson's advice led to me increasing online revenue by more than 10x! Simple, clear, direct strategies that increase impact and influence."  - Dr Justin Coulson, Parenting Expert

Contact Jane's office:
Email: support@jane-anderson.com.au
Call: +61 7 3841 7772