The Premier's Sustainability Awards online ceremony recognises and celebrates Victorians who are leading the way to a sustainable future.
About this event
Take a virtual seat at the Premier's Sustainability Awards 2020 Ceremony!
The awards represent the best and brightest in Victorian sustainability, demonstrating practical and creative ways towards building a more sustainable environment for Victorians.
Winners for each of the 10 categories will be announced at the online ceremony to be held, 4pm Wednesday 16 December 2020. The ceremony is a highlight of the Victorian sustainability calendar and will be hosted by renowned meteorologist and weather presenter, Jane Bunn.
You can watch the ceremony on the Premier's Sustainability Awards website or view it on YouTube 4pm Wednesday 16 December.
It's free to attend and everyone is welcome.
To learn more about the Awards and the 28 finalists, visit the Premier's Sustainability Awards website.
*All images featured were taken prior to public health measures in Victoria.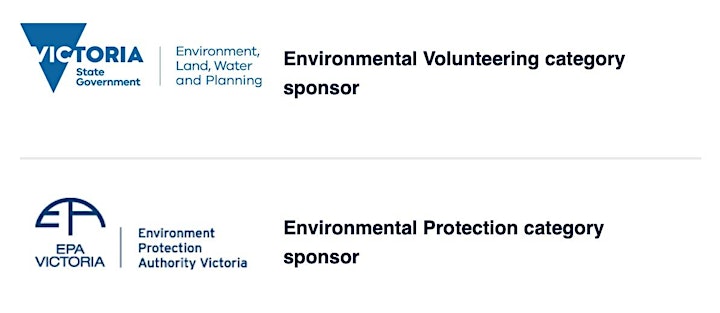 Organiser of Premier's Sustainability Awards Ceremony 2020
Sustainability Victoria is mobilising Victorians to create a better environment, now and for our future. We provide a first port-of-call for all Victorians, to inspire practical ideas and advice, and improve our environment and use resources wisely. We know what to do and who to connect with to ensure that all Victorians have the answers they need to create a better environment for us all.
Sustainability Victoria's statutory objective is to facilitate and promote environmental sustainability in the use of resources. Established under the Sustainability Victoria Act 2005, SV is a statutory authority with a board appointed by the Minister for Environment and Climate Change. SV has obligations under the Environment Protection Act 1970 for statewide waste management strategy and planning.