Multiple Dates
Pregnancy Care: 1st and 2nd trimester tests and common questions
Pregnancy Care: 1st and 2nd-trimester tests and common questions
About this event
This course is presented by Wenting Wang, an experienced Australian registered nurse and midwife. Wenting has had many years of antenatal and postnatal teaching experience and now is collaborating with Little Whales Wellbeing Centre to deliver these online sessions about maternity and pregnancy care. Therefore, in this series of courses, you will learn about all important information regarding pregnancy that you have to know in order to become a qualified parent.
At Little Whales, our goal is to prepare newborn parents with necessary skills and knowledge for unexpected situations and problems in their journey of pregnancy and labor. Having established correct conception about pregnancy and been equipped with fundamental baby care skills, it would be much helpful to reduce the stress and anxiety that newborn parents may come across during the maternity.
Moreover, during each course, Wenting will also answer specific real-life questions for newborn parents by referring to the most advanced parenting concepts and methodologies supported by scientific research of Australia.
Other topics
Topic 1: 1st and 2nd trimester tests and common questions
Topic 2: Baby bathing, Massage, settling
Topic 3: Postnatal Nutrition with Asian recipe, Lactation
Topic 4: Return to work, expressing and storing breastmilk, introduce solid, toddler nutrition
Topic 5: Breastfeeding common problems, how to boost your supply
Topic 6: Tummy Talk Antenatal Class (Supported by Cell Care)
Topic 7: Postnatal Nutrition with Asian recipe, Constipation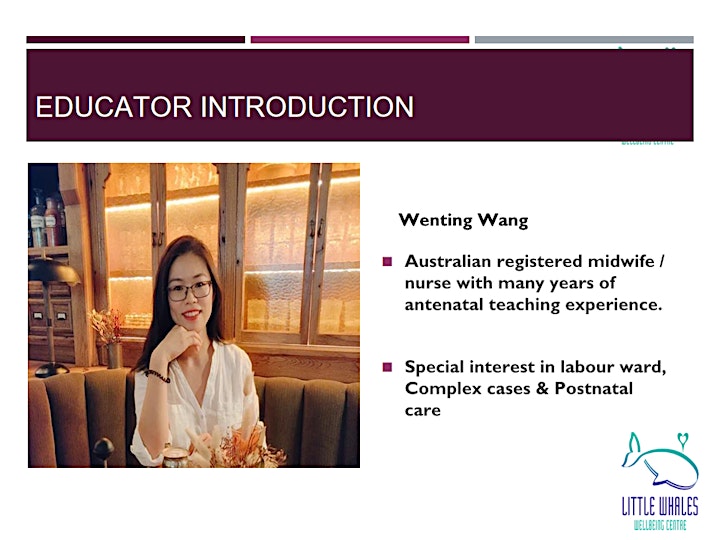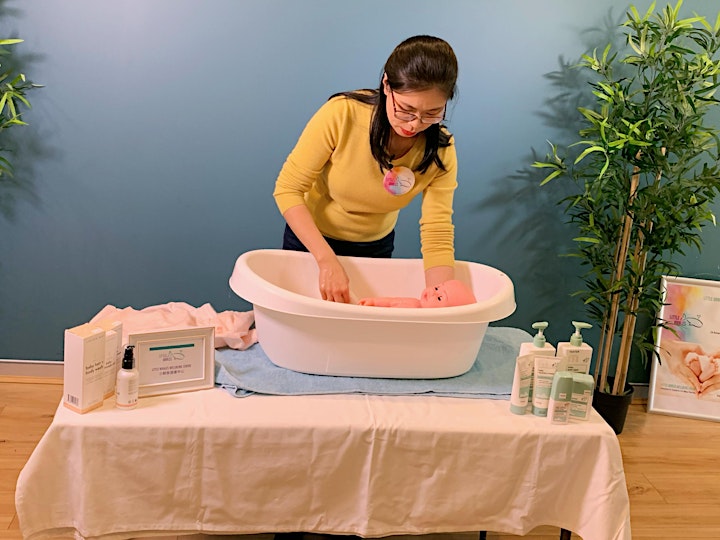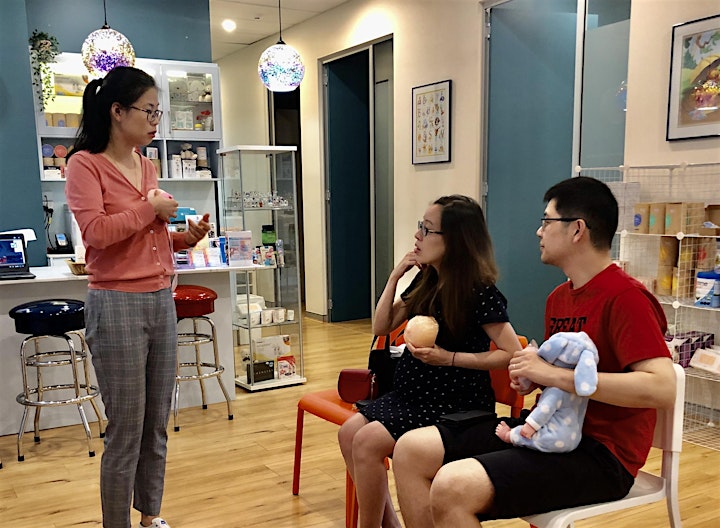 Organiser of Pregnancy Care: 1st and 2nd trimester tests and common questions