Description
Hello!
Planning for a baby is an exciting time, one that can seem overwhelming at times. Come join us for this info night to better prepare yourself before you begin this journey. Hear from one of our obstetricians, a pregnancy and womens health nutritionist and our clinical midwifery consultant!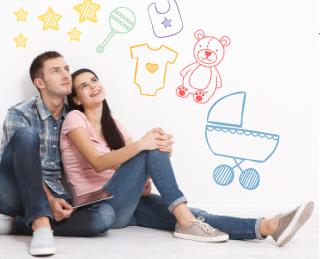 6.15-6.30pm- REGISTRATIONS
6.30-6.50pm WERRIBEE MATERNITY SERVICES PRESENTATION, Melanie Osbourne
6.50-7.10pm NUTRITION TIPS FOR CONCEPTION & PREGNANCY, Melanie McGrice
Questions and Break
7.20-7.40pm PREGNANCY SCANS & WHAT TO EXPECT EXPECTATIONS: DATING, 12-14 WEEKS, MORPHOLOGY & GROWTH, Mr Shane Bowden
7.40-8.00pm PREP FOR PERFECTION: HOW TO MAXIMISE YOUR CHANCES OF A PERFECT PREGNANCY, BIRTH AND FUTURE FOR YOUR CHILD , A/Prof Vinay Rane
Followed by the Maternity Ward Tour and questions for speakers.
This session has no cost to you! Come in and see our new maternity ward and hear from some great speakers helping you get prepared for pregnancy!
You and your partner are welcome and light refreshments & lovely gift bags will be provided.
Please RSVP as soon as possible to avoid missing out as spaces are limited.
We hope to see you on Monday the 23rd of March 2020!
Please call Eilish Davie on 03 9218 8057 if you have any queries about this information evening.