Description
Members of the Northern Health Network's Practice Owners Network have the opportunity to attend quarterly network meetings and be influenced by a range of speakers from the industry.
This Practice Owners Network meeting will focus on the roll-out of Health Care Homes, an Australian Government led and funded initiative. The Health Care Homes model is designed to help Australians better manage their conditions by giving them access to coordinated, integrated care, tailored to their needs.
Dr Walid Jammal is a GP participating in the HCH stage 1 trial. Walid's Sydney practice was one of the early starters, beginning on 1 October 2017. Walid has enrolled a significant cohort of HCH patients and therefore can offer some real world experience from a GP, practice and patient persepctive.
PLEASE NOTE: Registation is limited to two people per general practice
---
AGENDA
6.00 pm - 6.30 pm Registration and light dinner
6.30 pm - 6.35 pm Welcome & Introduction
6.35 pm - 6.40 pm Presentation - Commonwealth Department of Health by Ms Janet Quigley
6.40 pm - 7.20 pm Presentation - Health Care Homes Fundamentals by Dr Walid Jammal
7.20 pm - 7.40 pm Presentation - The Function of the Adelaide PHN in the Roll-out of Health Care Homes by Mr Tal Ellis & Ms Samantha Archer-Bourke
7.40 pm - 8.10 pm Q&A panel
8.10 pm - 8.20 pm Evaluation and close
PRESENTERS
Mr Prashiba Thavarajadeva
General Practice Owner
---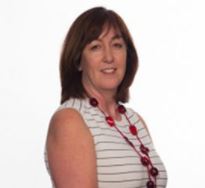 Ms Janet Quigley
Acting First Assistant Secretary,
Health Systems Policy Division
Commonwealth Department of Health
Janet Quigley is the acting First Assistant Secretary of the Health Systems Policy Division at the Commonwealth Department of Health. In this role, Janet's responsibilities are focused on the Australian Government's whole-of-system strategic policy capability, and fostering an improved stream of innovative thinking, and new levels of analytical potential across the department.
Janet has been with the Department of Health since 2000, and has managed several other Branches in the department, including the Primary Health Care Advisory Group Taskforce, the National Programme Grants Branch, and the Healthy Living Branch in the Population Health Division.
---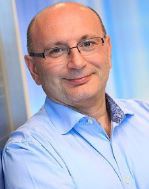 Dr Walid Jammal
MBBS FRACGP
Dip. Child Health M Health Law
Dr Walid Jammal (MBBS, FRACGP, DCH, MHL) is the principal GP at Hills Family practice in Sydney. He is a Senior Medical Advisor for a medical indemnity provider, and a Clinical Lecturer at the University of Sydney, and a Conjoint Senior Lecturer, School of Medicine, Western Sydney University.
Dr Walid Jammal interests include paediatrics, men's health, ethics, health law, and quality and safety in health care. He has experience acting as an independent GP expert in civil and disciplinary matters, and has a Masters of Health Law. He has a keen interest in health economics and models of care in general practice, including
the Health Care Homes framework. He sits on various MBS review committees, is a member of the evaluation subcommittee of the Medicare Services Advisory Committee, and sits on review committees for Therapeutic Guidelines.
---
Mr Tal Ellis & Ms Samantha Archer-Bourke
Health Care Home Practice Facilitators
Adelaide PHN
This program is funded by the Adelaide Primary Health Network - an Australian Government initiative