Description
Ashraya is headed to Sydney! Following an unforgettable New Zealand tour and 3 nights in a row performing at Mind Body Spirit Festival, catch one of Australia's leading kirtan bands for a soaring night of sacred music and a much-anticipated yoga wisdom talk on mindfulness with Radha Krishna das.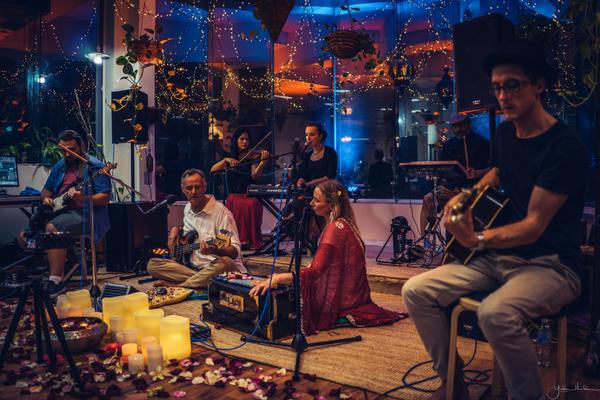 Gain freedom from the turmoil of the mind and learn practical ways to use mindfulness to live a meaningful, peaceful and happy life. Not only does mindfulness give us the opportunity to break free of the storm of emotions in the mind, we can actually begin to transform the mind so that it becomes our friend and a valuable ally on our journey through life.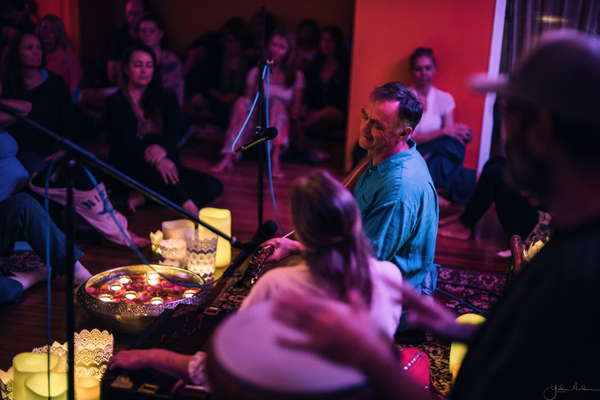 Radha Krishna Das has been a student and practitioner of yoga philosophy and the yoga lifestyle for the past 35 years. He is inspired to share the profound yoga wisdom, teachings and practices with other individuals who can apply them in their own personal lives to optimize their physical, mental and spiritual wellbeing.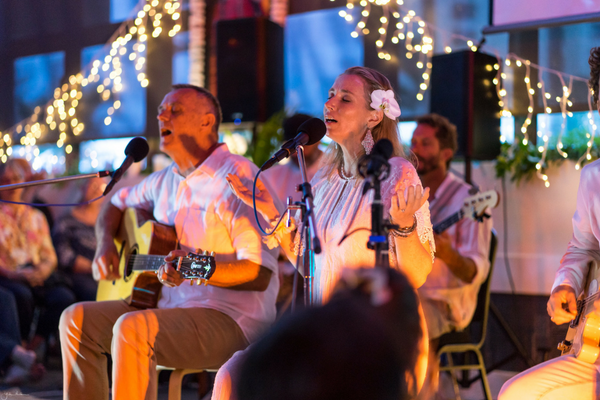 Check out Ashraya's unique kirtan tunes here: https://www.youtube.com/channel/UCstVLrEjF5GpGHOAq82A99Q
Enjoy this inspiring talk by Radha Krishna das on cultivating your inner life with meditation here: https://www.youtube.com/watch?v=emCXfyRyCP4&feature=youtu.be
Sunday May 27th 5:00pm - 7:30pm
ASM Yoga Sydney
154-160 Broadway, Chippendale
Delicious Vegetarian Meal for $10