PPBN TGIF Drinks @Pier Port Melbourne - Hosted By The Winning Effect
Description
Phillip Business Network

's Thank God It's Friday Night Drinks is a fortnightly event.
TGIF provides an opportunity to wind down with some local business folk after a hard week at the coalface.
Look out for our drinks and nibbles deals.
All local business operators welcome.
Venue: The Pier Port Melbourne
,

1 Bay St, Port Melbourne VIC 3207
Cost: $15 Non-Members, $10 Members, Free For RoB Members
Parking: Street parking is free and easily accessible. Please do not park in our neighbours' driveways or in commercial building carparks if your vehicle will be left overnight.
RSVP: Please RSVP for the purposes of catering.
If you are interested in attending, please respond to RSVP@ppbn.com.au or contact
Glenis on 0402 594 095
for more information.
Bring a FRIEND and create business opportunity with Local connections
Door Prize for the Night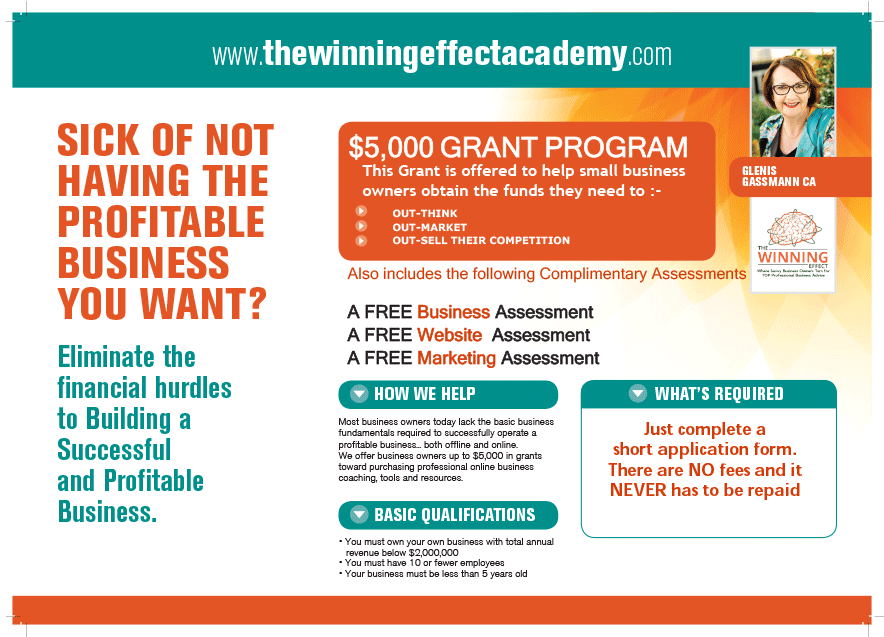 A $5000k Educational Grant program that can be used for professional help in growing your business.
WHAT that does is Eliminates any financial hurdles of building a successful and profitable business
Do you know of a BUSINESS that could use a hand with this ? Pay this forward and BRING them along.
It's going to be a fun night with business connections...
---
MEET YOUR HOST FOR THE NIGHT...
Little Bit about Glenis and The Winning Effect Academy
Works with Business Owners to dramatically increase their profitability with as many NEW leads as they can possibly handle... and do so WITHOUT spending an extra $ on marketing and advertising. The strategies and tactics she teaches continues to work month after month, year after year for as long as they are applied in Business.
I have always had a burning passion for helping Small Business owners build successful businesses.. and I have recently partnered with an entrepreneurial investment group that shares my passion and wants to provide financial assistance to serious small business owners who would like to generate more leads and make more money.
I invite you to come along on Friday night and bring a FRIEND, maybe 2 or 3, we have the perfect environment to create connection and business opportunities for everyone.
If you come along, PAY THIS FORWARD and be the person the GIFTS a $5000k educational grant to a Business Owner serious about growing their business and making more money.
Looking forward to catching up with you all.
Dedicated to your success!
Glenis Gassmann CA
CEO